ELEVATE YOUR BRAND EXPERIENCE
Elevate the Customer Experience across your footprint with professionally-designed media solutions built for national and global businesses. They're backed by reliable local service, professional installation and the Brand Experience Platform: Mood Harmony™.
80%

OF CUSTOMERS PREFER BUSINESSES WHERE MUSIC IS PLAYING.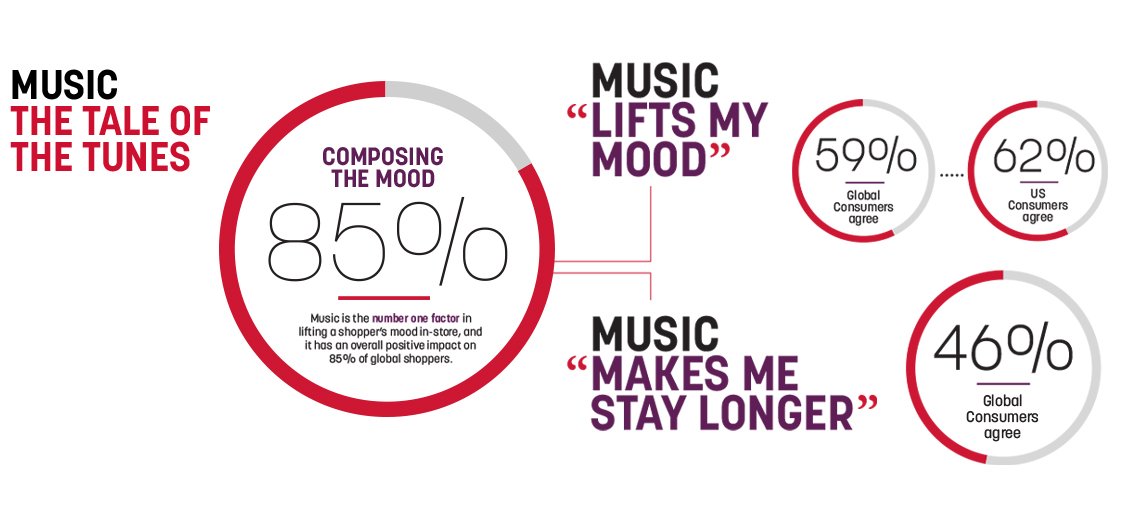 MUSIC FOR BUSINESS SOLUTIONS
Just as every business has a certain look, feel and personality, it also has a sound – a music all its own. What does your business sound like?
There's a reason Mood Media is the world's leading music for business provider. 500,000 reasons and counting. That's how many locations trust Mood to create the ultimate customer experience for their brand.
Affordable options
Online control
The industry's largest library of licensed music
Custom music solutions
Reliable technology and local service
It all comes down to experience, expertise and a passionate belief in the emotional power of music.

ONE PLATFORM.
ONE SOLUTION.
With the Mood Harmony Brand Experience Platform you can bring to life on-site music, messaging and visual experiences while enjoying unmatched reliability, seamless playback and multi-zone flexibility with one simple device. Compact and easy to install, Harmony is built to withstand even the most demanding environments.
Multi-zone capabilities create unique audio and visual experiences in different departments
Maximum reliability – continues playing content in the event of an internet disruption
Simple plug-and-play installation
Up to 256 GB of content storage
Energy and bandwidth efficient
Easily monitor all Harmony Players on your network
CONNECT WITH US
Elevate your Customer Experience through the power of Sound Solutions.