BRING YOUR MENU TO LIFE.
SELL MORE.
When you go digital, your menu becomes more than a static list of choices. It becomes a flexible and dynamic display designed to inform, entice and increase check averages. Affordable and easy to use, Mood's digital menu boards give you the power to deliver maximum ROI.
EXPLORE MOOD
DIGITAL MENU BOARDS
DIGITAL SIGNAGE TEMPLATES

END-TO-END PROVIDER
Hardware, software, screens, content creation, service and installation. You name it – Mood covers all of your digital menu board needs.
RELIABLE DESIGN
When it comes to your menu boards, reliability is not optional. Our rugged platforms are designed for maximum reliability and performance in restaurant environments, ensuring that your screens never go dark. Period.
FAST & RESPONSIVE SUPPORT & INSTALLATION
Enjoy responsive 24/7 technical support by phone or email, as well as online troubleshooting. Our national service network of local technicians covers every U.S. zip code, ensuring fast on-site service and installation no matter where you are.
CONSULTATIVE APPROACH
We offer consultation on screen placement and content to help you get the most out of your digital menu boards and create the best possible customer experience.
MORE THAN JUST MENU BOARDS
We offer a full range of cost-effective digital signage solutions, including promo boards, Mood TV for QSR, Satellite TV and video walls.
MUCH MORE THAN JUST DIGITAL SIGNAGE
From the world's leading Music for Business solutions to AV Systems, Messaging and Drive-Thru Systems & Maintenance, we make it easy to elevate the entire customer experience. By bundling solutions you can save even more.
Content Management
Made Easy
Mood's digital signage software offers an online content management platform that's fast, reliable and easy to use. Create content like a pro using professional digital signage templates. Schedule and change menu boards on the fly at a single location or across your entire network. Create laser-targeted campaigns that generate powerful results.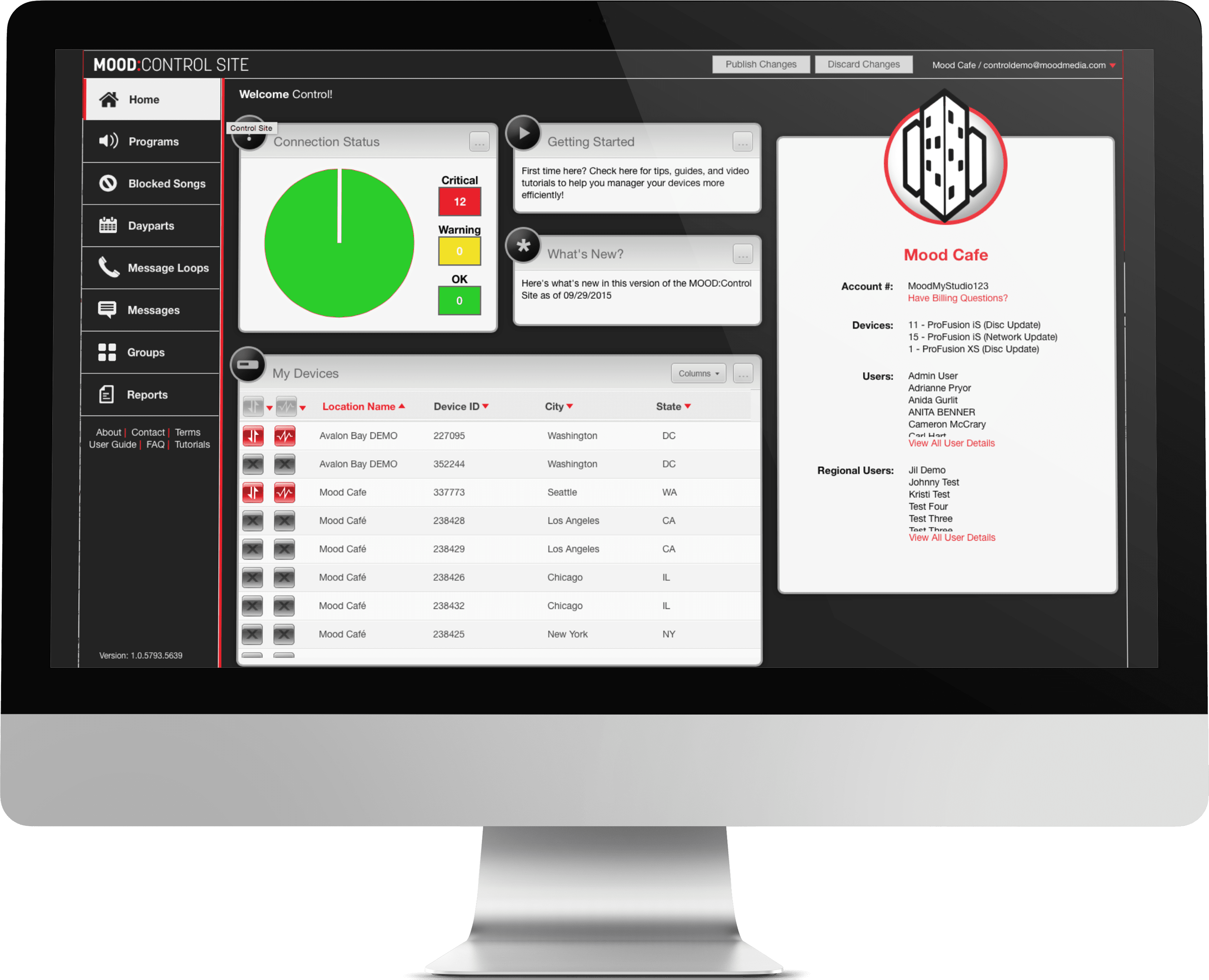 #1: Easily comply with menu labeling laws. Using digital menu boards makes compliance quick and easy, enabling you to clearly display pertinent nutritional information.
#2: Update in an instant. Sell out of an item? Want to feature your newest offering? Simply log in to your account and apply menu changes with a few quick clicks.
#3: Maximize space by dayparting. Unlike print signage, digital menu boards enable you to display multiple menus with the same screens, thanks to dayparting. Easily schedule your breakfast, lunch and dinner menus for specific times of the day.
#4: Advertise seasonal promotions and specials. Create, store and schedule specific menus for each season. You can schedule content months in advance and have your menus ready to go with each new promotional period.
#5: Upsell and cross-promote more effectively. Mood Digital Menu Boards also offer separate screen zones, enabling you to promote side items, drinks and specials alongside your menus.
#6: Reduce costs and turnaround times. You no longer have to worry about printing and shipping costs for your menus – and no more waiting weeks for menus to be fulfilled.
#7: Improve menu visibility and streamline ordering. Digital Menu Boards are far easier to read than print signage – making it simpler for customers to choose what they want so that they come to the counter ready to order.
#8: Reduce perceived wait times. People are visual by nature – and Mood Digital Menu Boards will captivate your customers while they stand in line, making their wait time fly by.
Digital Menu Board Case Studies
Expedite. Entice. Inform.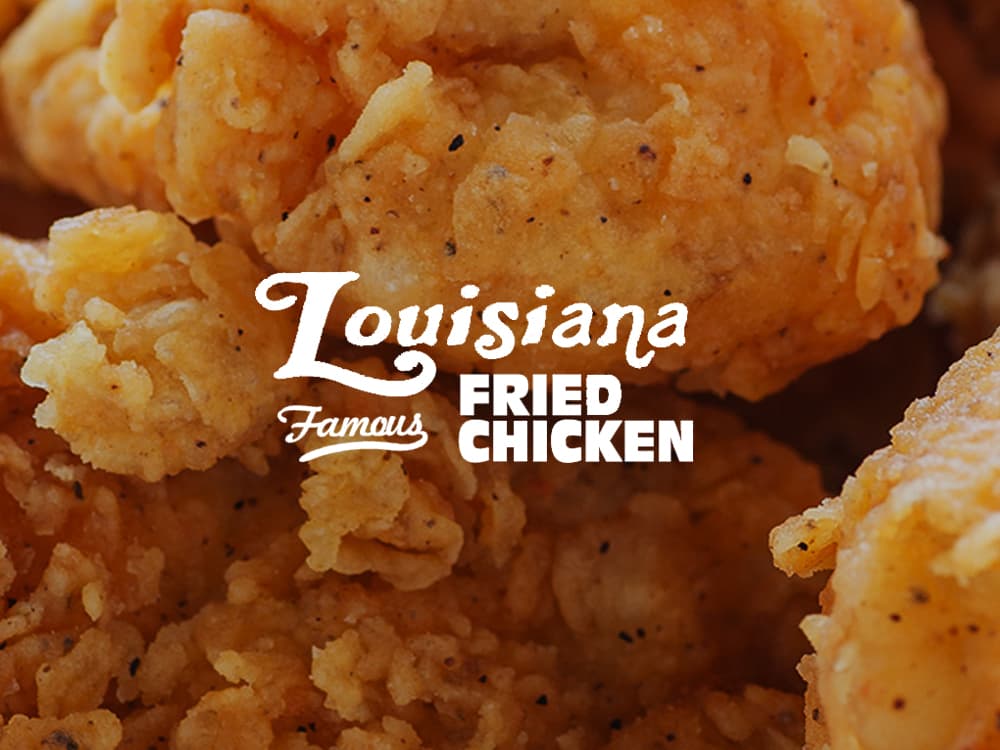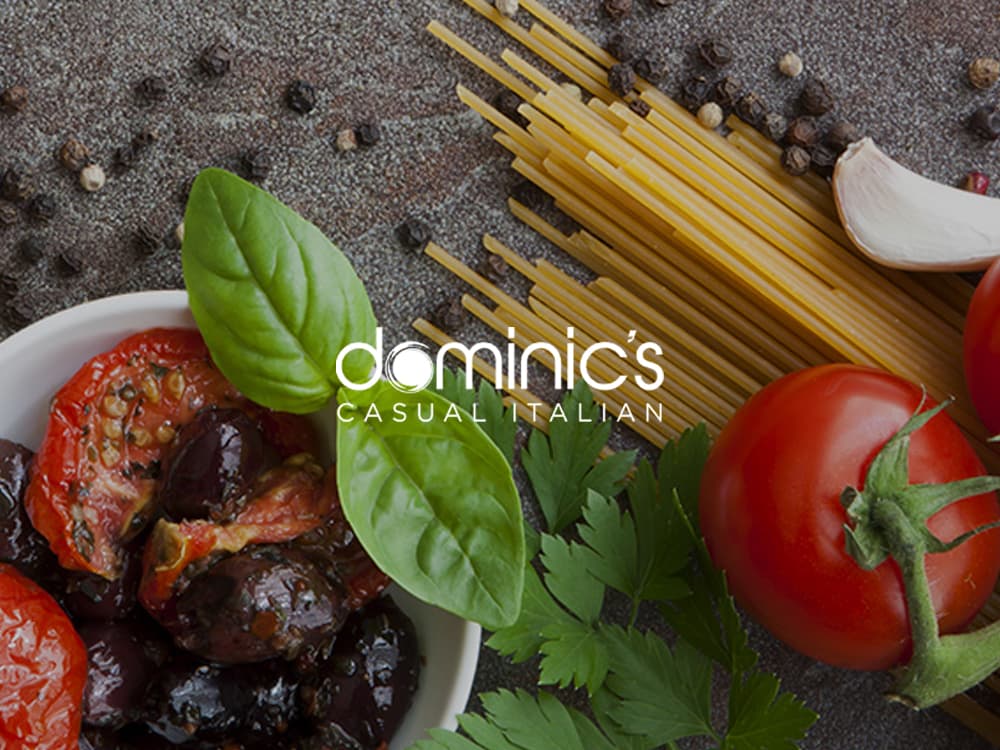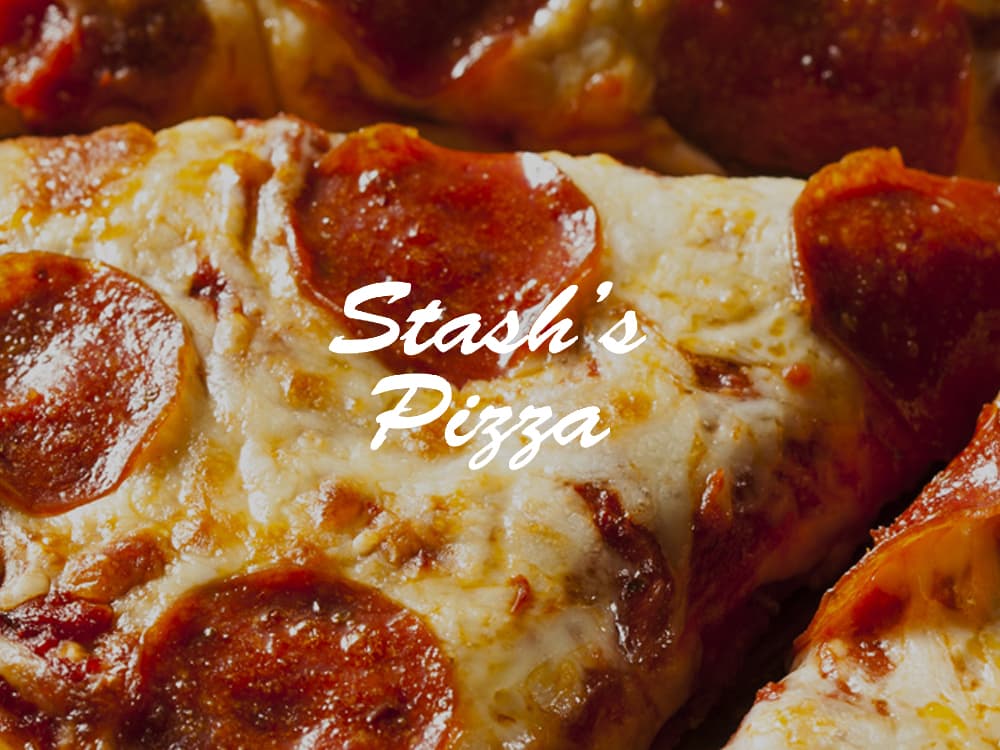 See the difference with Mood
Leverage the power of digital signage in your business. Contact us today for more information.