INNOVATING
IN-STORE ADVERTISING
The sights and sounds of Retail Media in-store
RETAIL MEDIA IN-STORE
Amplify Your Advertising
Our platform provides a single, all-in-one retail media network, empowering advertisers to connect with customers via display, audio and experiential channels. Through a first-of-its-kind turnkey solution, this model delivers the ubiquity and revenue-generating capabilities needed to drive the next iteration of retail media.
INNOVATE IN-STORE WITH VIBENOMICS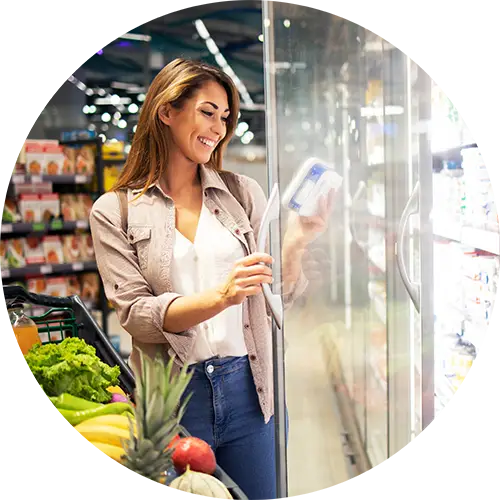 DIGITAL ADVERTISING SOLUTIONS
With 96% of shoppers visiting brick-and-mortar stores, advertisers must engage consumers in the aisles to stand out among brands and increase sales. Vibenomics enables advertisers to engage consumers throughout the store and control the messaging along their shopping journey.
Vibenomics' new-to-market turnkey solution creates a simplified ad buying experience for advertisers, while enhancing management of the customer experience for retail owners. This unified solution gives a single point of integration for retail media platforms to access, deliver, and measure in-store digital impressions.