TRANSFORM THE WAY YOUR TEAM WORKS
Boost performance, enhance your meetings and connect with confidence with professional Conference Room AV Systems from Mood Media. Backed by decades of experience in designing and installing commercial grade systems, Mood delivers complete peace of mind and unmatched expertise to handle all of your conference room system needs.
Enjoy centralized room control at your fingertips
Experience a simple and intuitive user interface
Enhance on-site & virtual meeting quality
Leverage innovative technology from Crestron, QSC, Bose, Samsung and others
Reduce costs & dependence on travel
Contact us today for a consultation!
Video Conferencing / Huddle Rooms / Training Spaces
We specialize in re-defining the way you think about collaboration.
CONFERENCE ROOM AV CAPABILITIES
We are proud to be the go-to integrator for a wide range of solutions designed for huddle rooms, executive board rooms, training rooms, conference centers, small meeting spaces and more. Our collaborative approach to every phase of your project makes all the difference. Contact us today and see why more companies are relying on Mood for our expertise in:
Audio & Video Conferencing
Commercial-grade Sound Systems & Displays
Interactive Whiteboards
Integration with Lighting, HVAC and Shades 
Sound Masking/Speech Privacy
Consultation & Design
Installation & Service
And much more!
INDUSTRY-LEADING PARTNERSHIPS

We partner with industry-leading manufacturers to provide custom solutions for each individual application. Get unbeatable pricing on the latest technology in conference room AV solutions.
ENGINEERED TO MEET YOUR NEEDS. ANY SIZE. ANY SCOPE.
When it comes to conference room AV, we don't take a one-size-fits-all approach. No matter the size of your space or complexity of your system needs, Mood can design and install the perfect solution for your business. Our certified AV professionals will work with you to select a package that brings your vision to life, and we'll take care of the rest with holistic integration and precise execution every step of the way.
PROFESSIONAL DESIGN LOCAL INSTALLATION & SERVICE
Our experts have designed and installed more conference room AV systems than any other provider. With the world's largest global service network, we offer professional installation, training and service in every zip code. Once the install is completed, we have your back with comprehensive telephone support and fast on-site service you can always rely on.
More businesses are shifting towards smaller meeting rooms and flexible remote communications. Collaborate more efficiently and save with innovative, easy-to-use huddle room technology. Our partners include:
Crestron
Elo
Bose
Biamp
Samsung
And many others!
REMOTE VIDEO SOLUTIONS
Supplement your corporate communications and content marketing with videos that produce deeper and more rewarding brand engagement for customers and employees. From full-blown broadcast series to social media quick-hits, our Remote Content Studios provide rapid video content development quickly and affordably. ALL REMOTELY!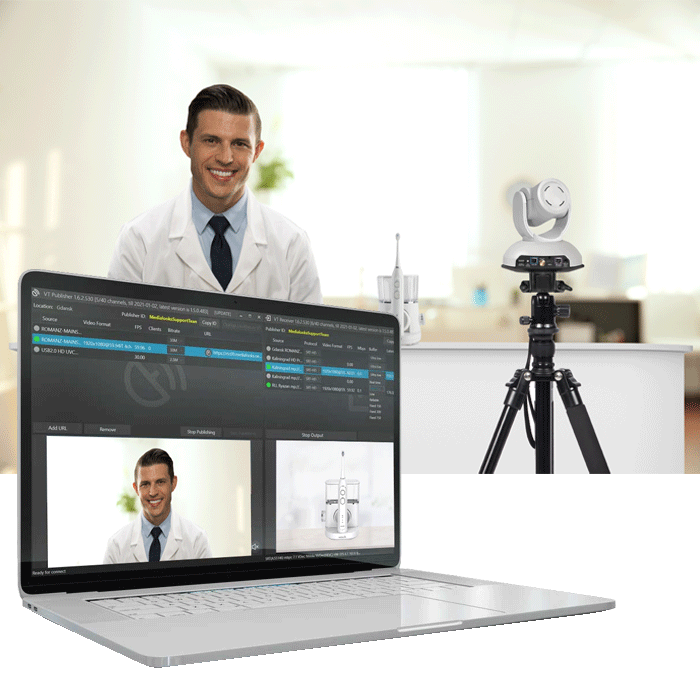 LOCHINVAR UNIVERSITY
Mood Media partnered with Lochinvar to design a training room for their technical lectures. The result has dramatically changed the way instructors utilize their space. Featuring a 16'x10' video wall and a Bose 5.1 commercial surround sound system, students are nothing but impressed with their conference room AV system. 
"Mood Media was extremely helpful by answering broad technical questions and building us a revolutionary solution. Their dedication instilled a deep level of understanding and comfort for our team before, during and after the installation. Thanks to Mood, our training technology finally matches our own industry-leading products."
– Lee Poplin, Lochinvar Director of Quality Control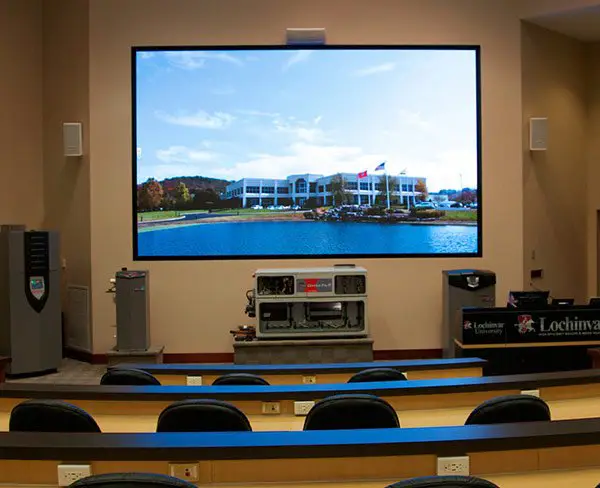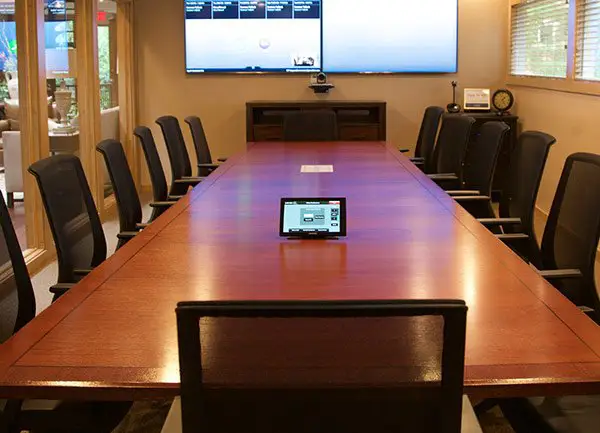 LOGAN ALUMINUM, INC.
Logan Aluminum, Inc. had never invested in collaboration technology. After engaging Mood Media, they realized that an investment in technology could greatly impact their business. After a 6-month strategic design process, Logan Aluminum is rolling out rooms throughout their campus. Currently, 3 different room types are being deployed: huddle room AV, conference room AV and training; as well as an ultra-high-tech briefing center.
7 FUNDAMENTALS OF CONFERENCE & HUDDLE ROOM AV IN A REMOTE WORLD
Learn the fundamentals of an impactful conference room AV system in today's work environments.
CONNECT WITH US
Elevate your Customer Experience through the power of Systems Solutions.