MOOD
:
SCENT MARKETING FOR HOTELS
MOOD
:
SCENT MARKETING FOR HOTELS
CREATE LASTING MEMORIES
BRING GUESTS BACK
Scent is the strongest sense tied to memory and emotion, and its power in hospitality can't be ignored. Leverage that power at your property and elevate the guest experience with scent marketing for hotels.
More than 1,600 existing fragrances to ensure the right option for your business
Custom scent design and development
The most advanced scent diffusers available
Cost-effective packages
Create a clean and sanitary impression
We're proud to be the largest commercial distributor of Scent Air – the world's #1 scent marketing specialist. When you work with Mood for your scent needs, you can rest assured knowing that you're getting the very best hotel scent systems available.
Our sense of smell is the strongest of the five senses and the one most tied to memory and emotion
75% of all emotions are generated by scent
We are 100 times more likely to remember something we smell over something we see, hear or touch
There is a 40% improvement in mood after being exposed to pleasant scents
HOTEL SCENT SYSTEMS MADE SIMPLE
Choose from no-mess delivery options for individual zones or cover large areas with HVAC scent diffusers. No matter the size of your space or your specific need, we have the right hotel scent system for you.
Our systems are designed specifically for business, helping you avoid the hassles associated with candles and plug-ins. No need for frequent replacements – and no dealing with the liability of an open flame.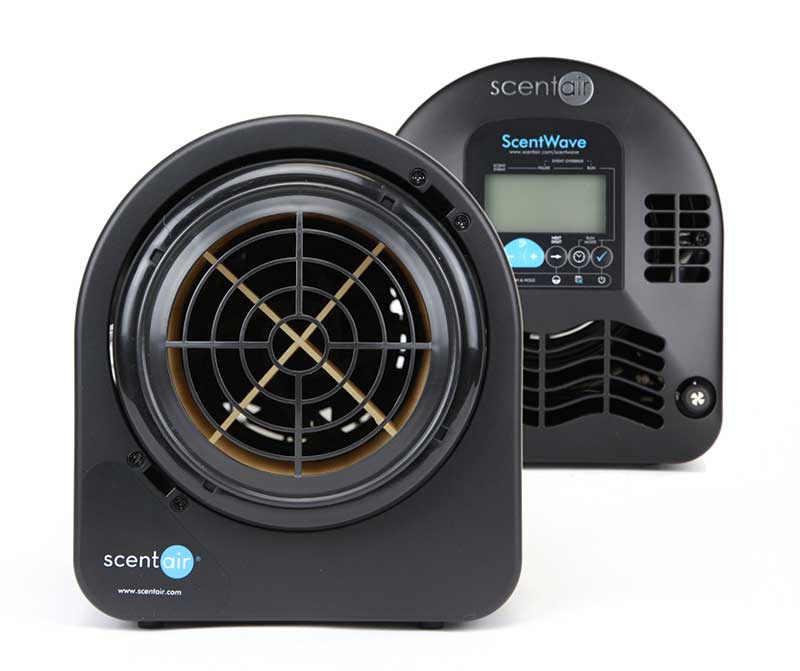 MORE HOTEL MEDIA SOLUTIONS FROM MOOD
Cleanliness matters now more than ever for your guests. Our hotel scents include hundreds of crisp and clean fragrances, so you can create a refreshing and sanitary impression from the moment your guests arrive.
CREATE LASTING MEMORIES
Contact us today to bring Scent Marketing to your property – and create positive experiences your guests will never forget.