MOOD
:
HOSPITALITY DIGITAL SIGNAGE
BRING THE WOW
GET RESULTS
Engage your guests in powerful ways and improve your bottom line with Mood's suite of hotel digital signage solutions.
From video walls and promo boards to internal communications, our intuitive digital signage solutions will help you create a better guest experience.
Contact us today and see why more hotels trust their digital signage to Mood than any other provider.
FEATURED CASE STUDY: FOUNDRY PARK INN
"We've found digital signage to be a great way to inform guests and visitors. We really enjoy the flexibility to switch it up when necessary. With Mood Hotel Digital Signage, you'll see a significant return, both to your bottom line and in guest satisfaction."
– Jason Harwell, Marketing Manager, Foundry Park Inn & Spa
END-TO-END PROVIDER
Hardware, software, commercial-grade screens, content creation, service and installation. You name it – Mood covers all of your hospitality digital signage needs.
USER-FRIENDLY SOFTWARE & HARDWARE
Our digital signage solutions are built with the end user in mind. Easily manage content for one or multiple properties in an instant from an intuitive online portal.
RELIABLE TECHNOLOGY & DESIGN
When it comes to your signage, reliability is not optional. Our rugged platforms are designed to withstand the demands of a hotel environment, ensuring that your screens never go dark. Period.
RESPONSIVE SUPPORT & EXPERT INSTALLATION
Enjoy responsive 24/7 technical support by phone or email, as well as online troubleshooting. Our global service network of local technicians covers every U.S. zip code and 100+ countries, ensuring fast on-site service and installation no matter where you are.
CONSULTATIVE APPROACH
We offer consultation on screen placement and content to help you get the most out of your hotel digital signage strategy and create the best possible guest experience.
MORE THAN JUST DIGITAL SIGNAGE
From the world's leading Music for Business solutions to AV Systems, Messaging and Scent Solutions, we make it easy to elevate the entire guest experience. By bundling solutions you can save even more.
HOSPITALITY'S LEADING PROVIDER
Trusted by more than 20,000 properties and all of the major hospitality brands, Mood is your industry's leading on-site media provider.
DIGITAL SIGNAGE
Make heads turn. Provide wayfinding. Welcome large groups. Promote your restaurant, coffee shop and other business areas of your property. Mood Hotel Digital Signage empowers you to do it all – and so much more.
Upload your own images or let us create powerful content for you. The possibilities are endless.
VIDEO WALLS
Bring the wow factor to your business and create an experience your guests will never forget. Whether you want tiled displays with multiple screens, large single unit systems or a solution in between, Mood has you covered with everything you need to make a lasting impression – hardware, software, and installation. Go big with video walls from Mood.
Content Management
Made Easy
Mood's digital signage software offers an online content management platform that's fast, reliable and easy to use. Create content like a pro using professional digital signage templates. Schedule and change content on the fly at a single location or across your entire network. Create laser-targeted campaigns that generate powerful results.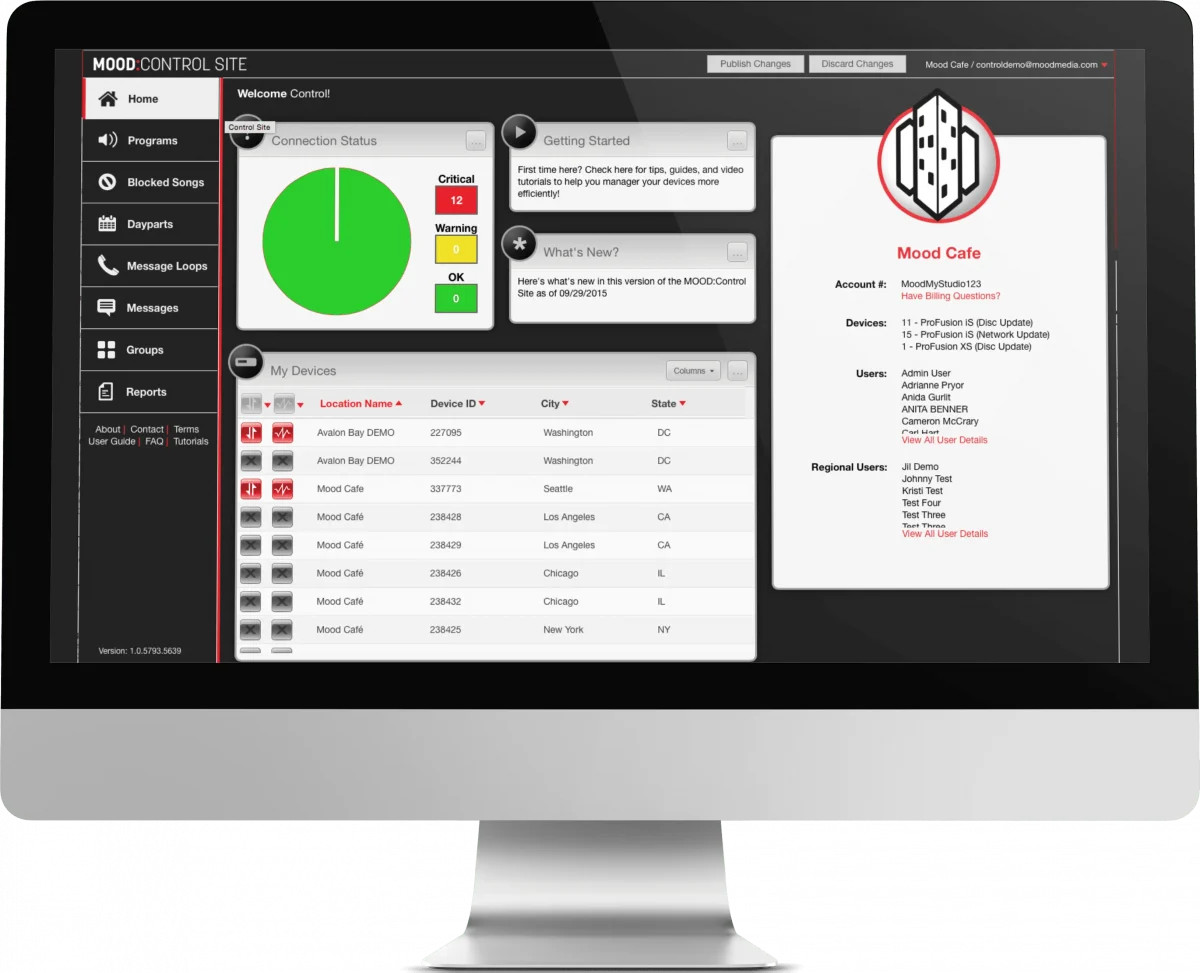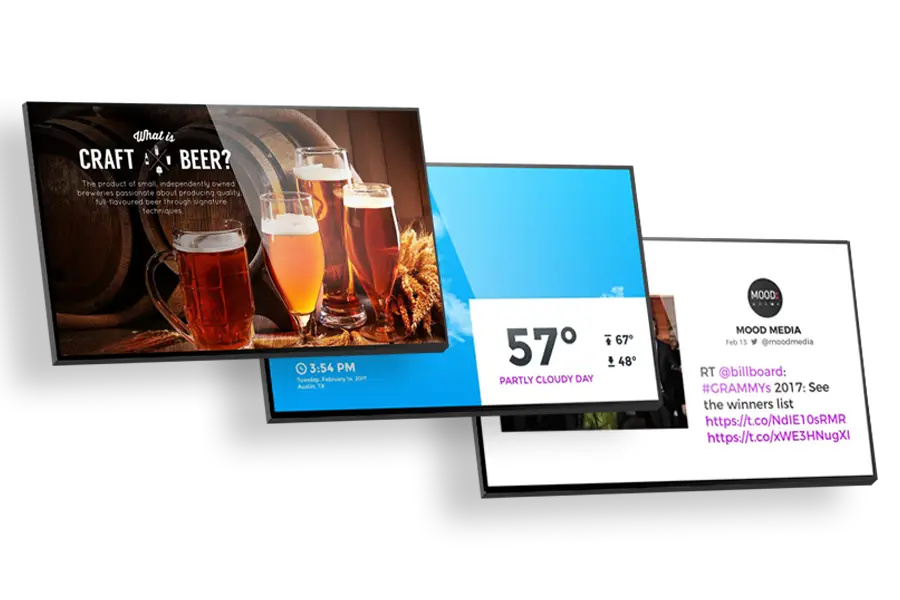 MORE TEMPLATES – MORE RESULTS
Choose from the world's largest digital signage template catalog, or let us create a fully-branded template for you.
MORE HOTEL MEDIA SOLUTIONS FROM MOOD
CONNECT WITH US
Elevate your Customer Experience through the power of Sight Solutions.