Keep Customers Up to Speed: Automotive Digital Signage
Long waits at the dealership or automotive service center can make patrons cranky and uncooperative, which is why your automotive business should take note of upcoming audio/visual solutions which can enhance your dealership digital signage. The recent availability of high-quality, affordable video displays allow you to reduce boredom and perceived wait times, while adding value to the customer experience.
Today's advanced A/V displays allow you to upgrade your dealership digital signage to include dynamic, preloaded branded content, which can be updated regularly with fresh, engaging material. Web-based maintenance allows your updates to be completed quickly and easily from anywhere –streamlining the upload and display of new content, so your digital displays never grow stale.
The ease and speed of updating your dealership digital signage enables your business to tailor communications specifically to your location and clientele, eliminating the "one size fits all" approach often adopted by franchised businesses. Your automotive business can choose to display location-specific news, promotions, and information alongside your social media feed, ensuring that your customers are exposed only to content which is both timely and relevant to their customer experience.
This ability to tailor content makes it easy to announce limited-time offers, feature promotional items, or push seasonal specials – all of which help your business drive sales. You'll also be able to quickly, clearly, and effectively connect with your customers, ensuring efficient delivery of important communications regarding their vehicle purchase or service, as well as helpful tips regarding ongoing care and vehicle maintenance – all of which add value to your customer experience.
More than just reducing perceived wait times and providing entertainment for your clientele, customized digital media displays can help streamline your sales process and improve customer knowledge of your inventory. Digital catalogs can allow customers to browse dealership inventory individually, or familiarize themselves with pricing and feature options, without having to wait for the attention of a sales associate.
Digital displays can also add to the overall aesthetics of your business, adding a sense of comfort to your space. Today's digital displays are sleek and stylish, enhancing your showroom décor, without detracting from the display of merchandise. Effective use of dealership digital signage can also help reduce clutter and free up space on the showroom floor, eliminating the use of clunky floor displays and printed signage.
Select advanced digital signage options, such as Mood TV, allow users to display a carefully selected array of network TV programming, interspersed with their unique, branded content. The most advanced solutions even allow your business to eliminate annoyances such as abrasive advertisements, or content which promotes your business's competitors. This means that your automotive business can pick and choose from network options, broadcasting only the specific content which has been hand-selected to cater to your customers – for example, screening for family-friendly options, or programming which meets the interests of your unique clientele.
By using dealership digital signage effectively, you can increase customer knowledge of your services and inventory, decrease perceived wait times, and add value and a sense of overall satisfaction to your customer experience – all improvements which help you increase your bottom line. Ready to begin? Contact the experts at Mood Media, today – and we'll help you set the right Mood, from the start.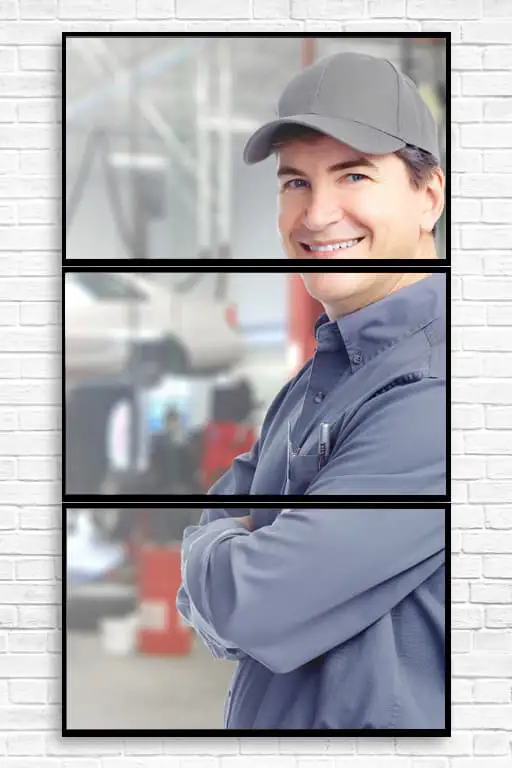 CONNECT WITH US
Elevate your Customer Experience through the power of Mood.