ENGAGE. INFORM.
SELL MORE.
From personalized digital signage software to custom content, digital menu boards, video walls, kiosks and touch-screen displays, Sight Solutions from Mood transform the way customers see your business.

WHY MOOD DIGITAL SIGNAGE
Promote. Inform. Entertain. The possibilities are endless and the results are significant with digital signage from Mood. We are a true end-to-end provider, offering complete system design, software, hardware, content, service and support. Reliability and convenience are just the beginning when you partner with Mood.
BEST-IN-CLASS OPTIONS FOR ANY SIZE OR SCALE
PROFESSIONAL TEMPLATES FOR ANY APPLICATION
FULL-SERVICE CONTENT DEVELOPMENT AND MANAGEMENT
EASY TO USE DIGITAL SIGNAGE SOFTWARE
PROFESSIONAL DESIGN, INSTALLATION AND SERVICE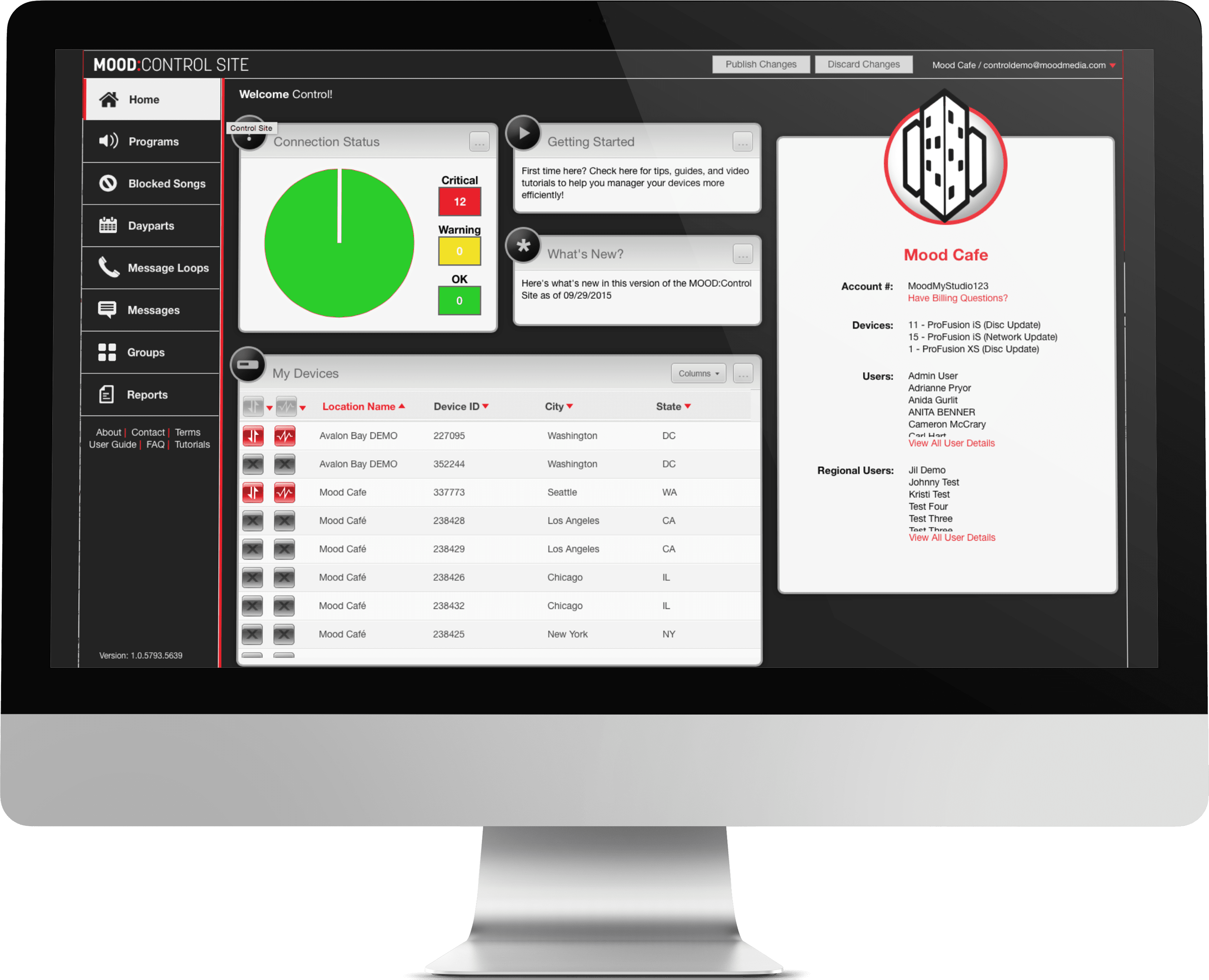 Content Management
Made Easy
Mood's digital signage software systems offer an online content management platform that's fast, reliable and easy to use. Create content like a pro using professional digital signage templates. Schedule and change content on the fly at a single location or across your entire network. Create laser-targeted campaigns that generate powerful results.
Mood TV
Eliminate competitive ads, entertain customers and drive sales. Easily display branded content alongside popular, short-form television programming. Mood TV is the affordable solution that puts you in control.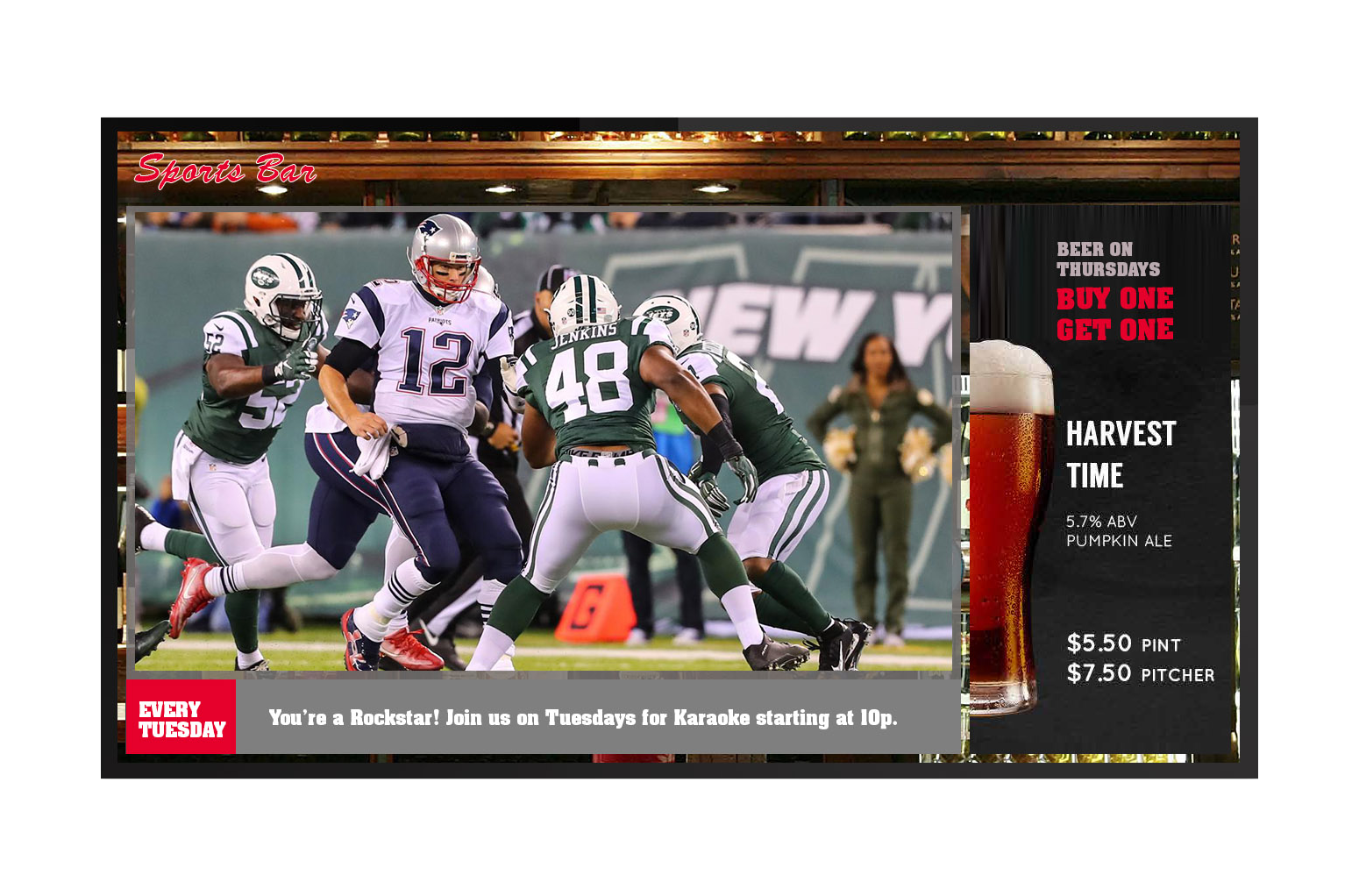 TV Pass Thru
Combining the power of digital signage with commercial TV, this hybrid visual solution entertains your customers with the programs they want to watch while driving the sales that your business needs – all on one screen. Inform, educate and promote with branded screen wrap templates displayed alongside broadcast television programming, or choose full screen options with a few simple clicks.
Digital Menu Boards
Mood offers a comprehensive suite of digital signage software solutions, including digital menu boards featuring award-winning graphics and CGI animation that make your menu come alive for customers. Dynamic displays promote high-margin add-ons, feature seasonal items and trigger impulse buys for maximum ROI. Click below to learn more about how Mood's Digital Menu Boards can help your restaurant drive sales and transform the customer experience.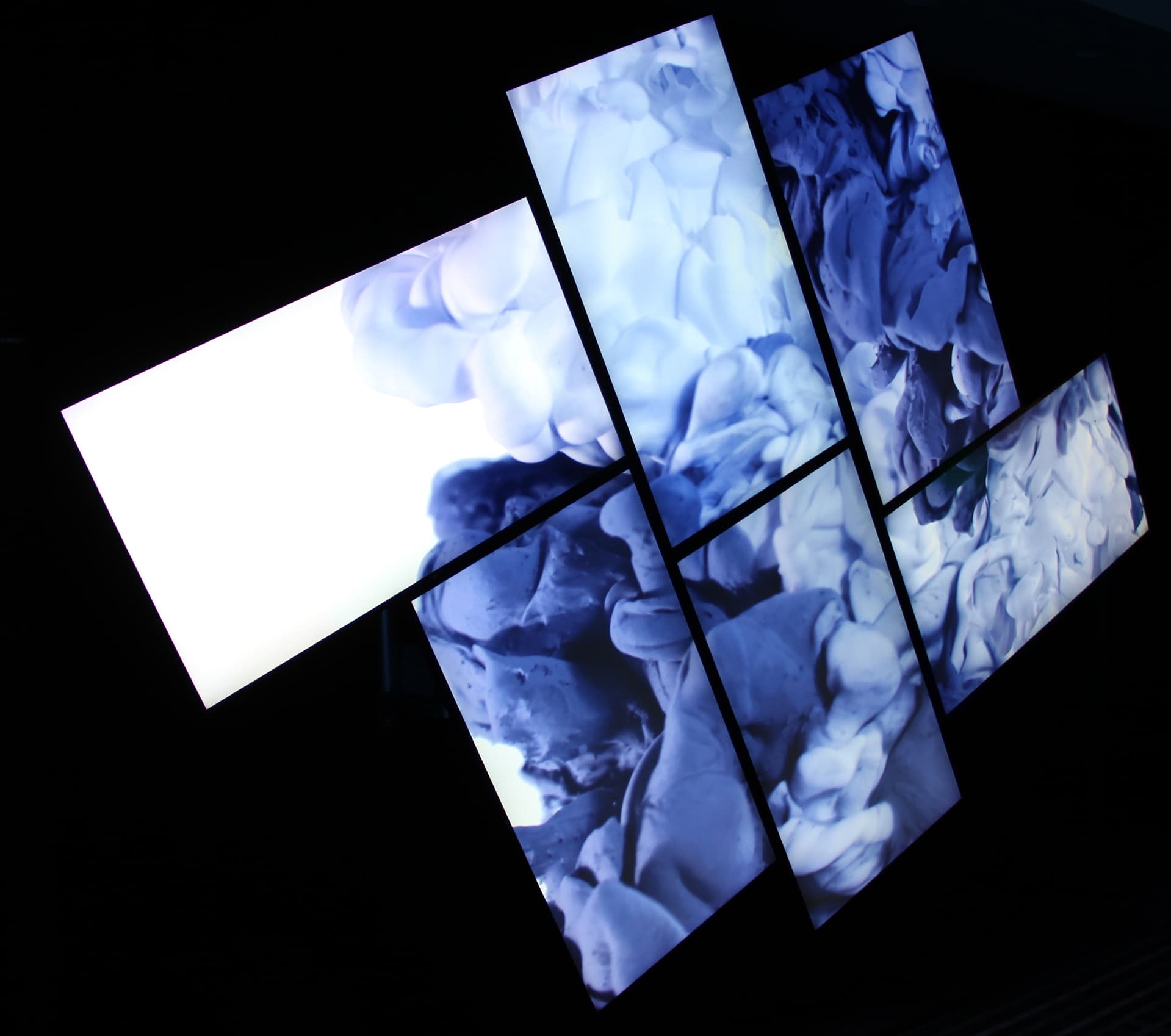 Video Walls
Bring the wow factor to your business and create an experience your customers will never forget. Whether you want tiled displays with multiple screens, large single unit systems or a solution in between, Mood has you covered with everything you need to make a lasting impression – hardware, software, and installation. Go big with video walls from Mood.
Contact Us
Leverage the power of digital signage in your business. Contact us today for more information on Mood Sight Solutions.