MOOD

:

HEALTHCARE DIGITAL SIGNAGE
HEALTHY COMMUNICATIONS

A BETTER PATIENT EXPERIENCE
Transform the way patients see your practice with Mood Healthcare Digital Signage. Intuitive, reliable and secure, our affordable solutions give you ultimate flexibility and control over your visual content.
Improve communication and efficiency
Display automated patient queues and wayfinding
Control the waiting room experience, eliminate inappropriate content
Promote your practice and partnerships
Share health and wellness tips
Improve communication with staff
"Why did I choose Mood? It's simple. Quality, service and convenience. I highly recommend Mood to any healthcare provider who wants to create an exceptional patient experience."
– Dr. Amit Ganglani, D.M.D.
Fresh Dental
Create a better experience at your practice with Mood Healthcare Digital Signage. Contact us today to connect with our experts.
END-TO-END PROVIDER
Hardware, software, screens, content creation, service and installation. You name it – Mood covers all of your healthcare digital signage needs.
RELIABLE DESIGN
When it comes to your signage, reliability is not optional. Our rugged digital signage platforms are designed for maximum reliability and performance in retail environments, ensuring that your screens never go dark. Period.
FAST & RESPONSIVE SUPPORT & INSTALLATION
Enjoy responsive 24/7 technical support by phone or email, as well as online troubleshooting. Our national service network of local technicians covers every U.S. zip code, ensuring fast on-site service and installation no matter where you are.
CONSULTATIVE APPROACH
We offer consultation on content strategy and screen placement to help you get the most out of your digital signage and create a captivating customer experience.
MUCH MORE THAN JUST DIGITAL SIGNAGE
From the world's leading Music solutions to AV Systems, Messaging and Interactive Social applications, we make it easy to elevate the entire customer experience.By bundling solutions you can save even more.
DIGITAL SIGNAGE STRATEGY
A smart digital signage strategy adapts your content to the various areas of your practice. Mood delivers the right content to your patients and staff at the right time to maximize results.
SECURE.
RELIABLE.
COMPLIANT.
Our solutions are HIPAA compliant and designed for maximum reliability and peace of mind. Store-and-forward technology securely pulls content from our cloud-based server and stores it on the device for future playback. As a result, content will continue to play in the event of an internet disruption.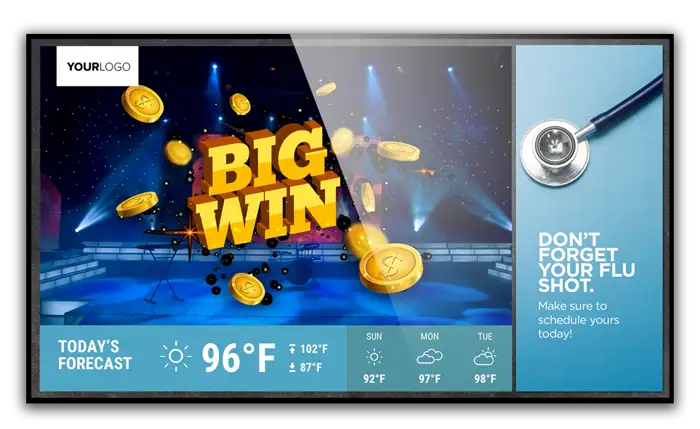 MOOD TV FOR HEALTHCARE
Take control of your waiting room TV with Mood TV for Healthcare. Entertain and inform your patients while promoting your practice – all on the same screen. This hybrid digital signage and television solution lets you do it all, featuring short-form TV programming alongside a branded screen wrap with space for customizable content.
DIGITAL SIGNAGE
Promote your practice, educate patients, provide wayfinding and much more. Easily upload and schedule your own assets and choose from dozens of professional templates. The possibilities are endless with Mood Healthcare Digital Signage.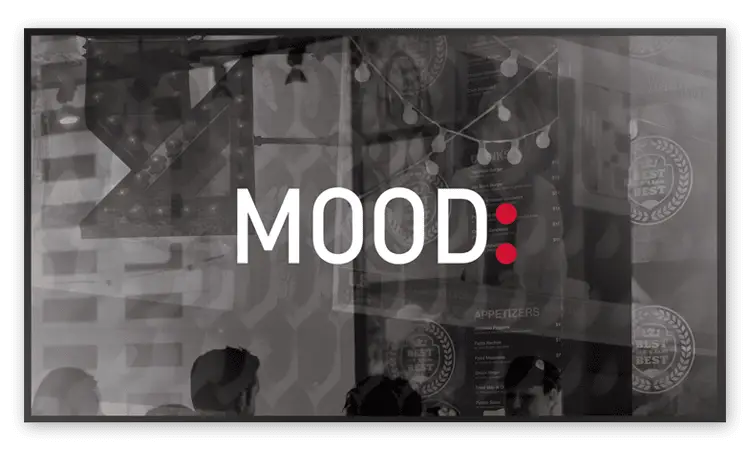 WHITEPAPER: HOW TO IMPROVE THE PATIENT EXPERIENCE WITH HEALTHCARE DIGITAL SIGNAGE
Learn the strategies and best practices for leveraging the true power of digital signage at your practice.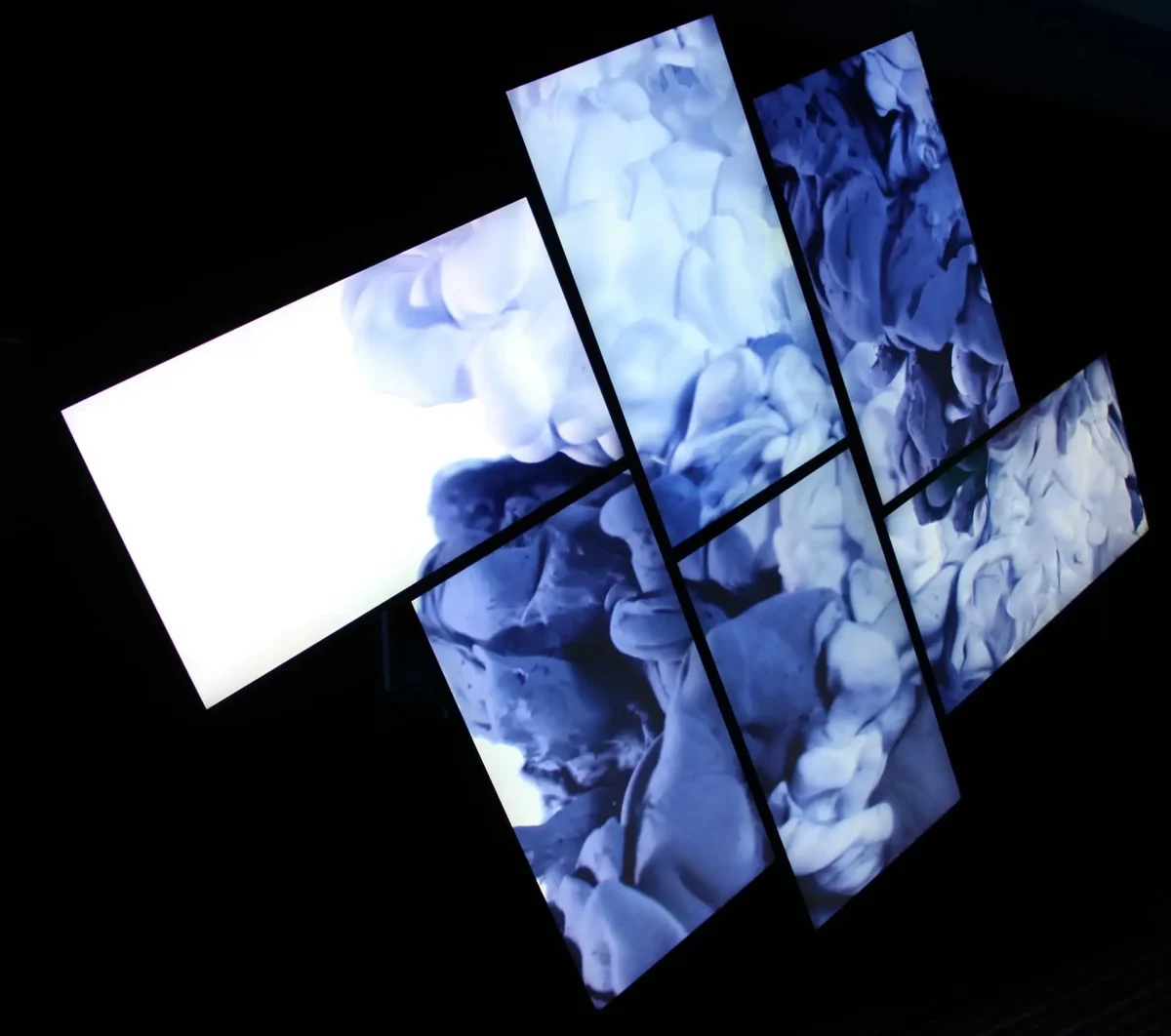 VIDEO WALLS
From custom multi-screen displays to large single unit systems or a solution in between, Mood has you covered with everything you need to make a lasting impression at your facility. Go big with video walls from Mood.
WORKPLACE DIGITAL SIGNAGE
Communicating with staff has never been easier thanks to Mood Workplace Digital Signage. Recognize a job well done, display job postings and safety tips, share HR information or simply provide quality breakroom entertainment–Mood has you covered with cost-effective solutions that will consistently engage and inform your team.
Highlight employee and practice achievements
Educate, motivate and boost morale
Post corporate announcements and events
Provide safety and training tips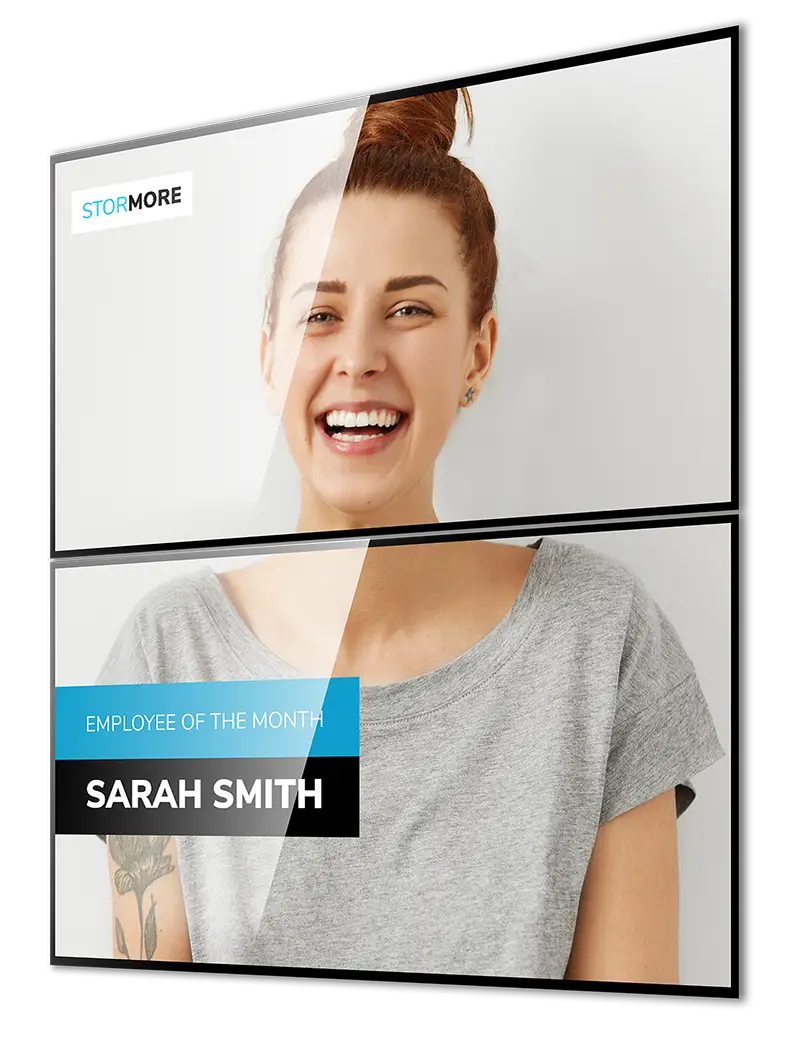 Content Management
Made Easy
Mood's digital signage software offers an online content management platform that's reliable, secure and easy to use. Create content like a pro using professional digital signage templates. Schedule and change content on the fly at a single office or across your entire network.
Need content? Our in-house creative team is experienced in designing and fully managing branded solutions for healthcare clients of all types and sizes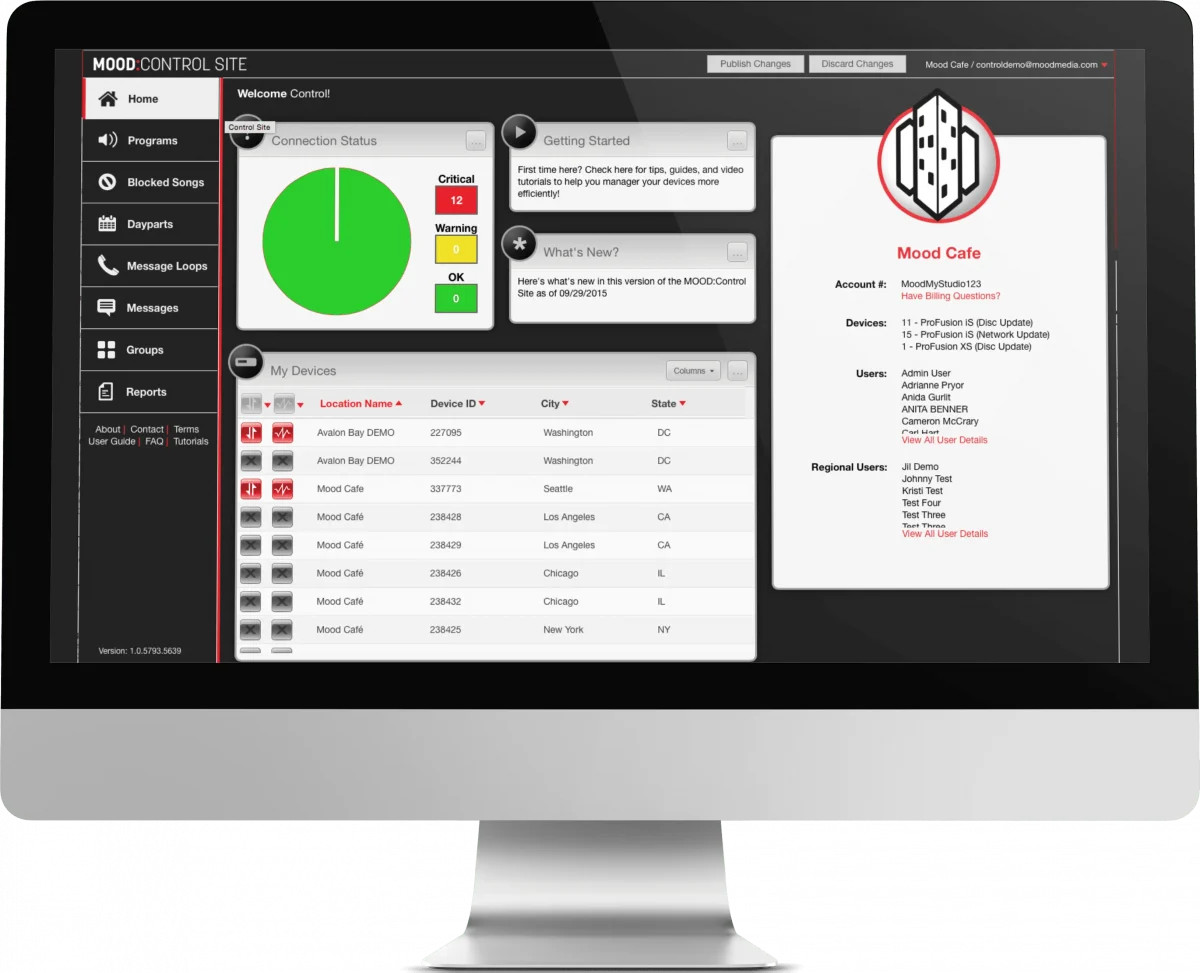 Enjoy centralized content management
Schedule content down to the minute
Apply changes in an instant
Easily upload branded assets
Choose from multiple screen layouts
COMMERCIAL-GRADE SCREENS
Consumer-grade screens aren't designed to meet the demands of everyday business use. That's why Mood provides and installs high-quality, commercial-grade digital displays from leading manufacturers to maximize quality and reliability, and minimize cost of ownership.
Designed for 12+ hours of usage per day
Rugged hardware = longer lifespan
Built-in cooling mechanisms for maximum performance
Robust manufacturer warranties and Mood protection plans available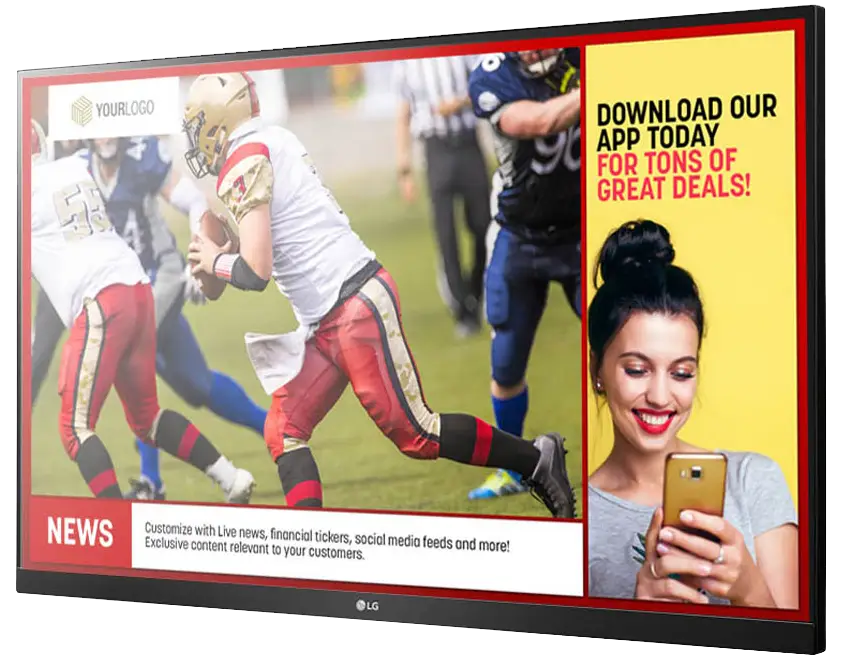 CASE STUDY: BOCA RATON REGIONAL HOSPITAL
Learn how Boca Raton Regional elevates their Patient Experience with Mood Healthcare Digital Signage.
"The fact that I have such a great relationship with Mood speaks volumes about their team. I couldn't imagine working with anyone else for our Music and Audiovisual needs."
– Shakira Sarquis-Kolber
Institute Director
Lynn Women's Health Center at Boca Raton Regional Hospital
CONNECT WITH US
Elevate your Customer Experience through the power of Sight Solutions.