INFORM.
EDUCATE.RELAX.
Elevate the patient experience at your practice with Mood Digital Signage solutions. From doctors' offices, dental practices and hospitals to clinics and healthcare campuses, our solutions are designed to drive results at any healthcare facility.
Educate patients and drive awareness
Answer FAQs, share health and wellness tips
Provide wayfinding
Enhance the waiting room experience
Communicate with staff
Display automated patient queues
Transform the patient experience.
Contact Mood today to get started.
We know the healthcare industry. Serving more than 20,000 healthcare facilities around the globe, we understand the need to create a welcoming patient experience and keep costs to a minimum. That's why our digital signage solutions are professionally-designed for the healthcare industry and built for maximum cost-effectiveness.
END-TO-END PROVIDER
From hardware, software, screens and content creation to service and installation, Mood covers all of your healthcare digital signage needs.
SECURE AND RELIABLE DESIGN
When it comes to your signage, reliability is not optional. Our rugged digital signage platforms are designed for maximum reliability and performance.
FAST & RESPONSIVE SUPPORT & INSTALLATION
Enjoy responsive 24/7 technical support by phone or email, as well as online troubleshooting.Our national service network of local technicians covers every U.S. zip code, ensuring fast on-site service and installation.
CONSULTATIVE APPROACH
We offer expert consultation on screen placement and content strategy to help you get the most out of your digital signage and create an exceptional patient experience.
MUCH MORE THAN JUST DIGITAL SIGNAGE
From the world's leading Music solutions to On-Hold Messaging, AV Systems and Sound Masking, we make it easy to elevate the entire patient experience.Bundle solutions and save more!
MOOD TV FOR HEALTHCARE
Entertain and inform your patients while promoting your practice – all on the same screen. Our hybrid digital signage and television solution lets you do it all, featuring popular short form programming alongside your own branded content.
Entertain with programming from NBC, ABC, CBS and much more
Eliminate competitor ads and inappropriate content
Display patient queues, weather and news tickers
Save Money – Less than half the cost of cable
WORKPLACE DIGITAL SIGNAGE
Enhance communications with staff and get their attention with Mood's Back-of-House Digital Signage.
Recognize a job well done, display job postings and safety tips, share HR information or simply provide quality breakroom entertainment – Mood has you covered with cost-effective solutions that will consistently engage and inform your staff.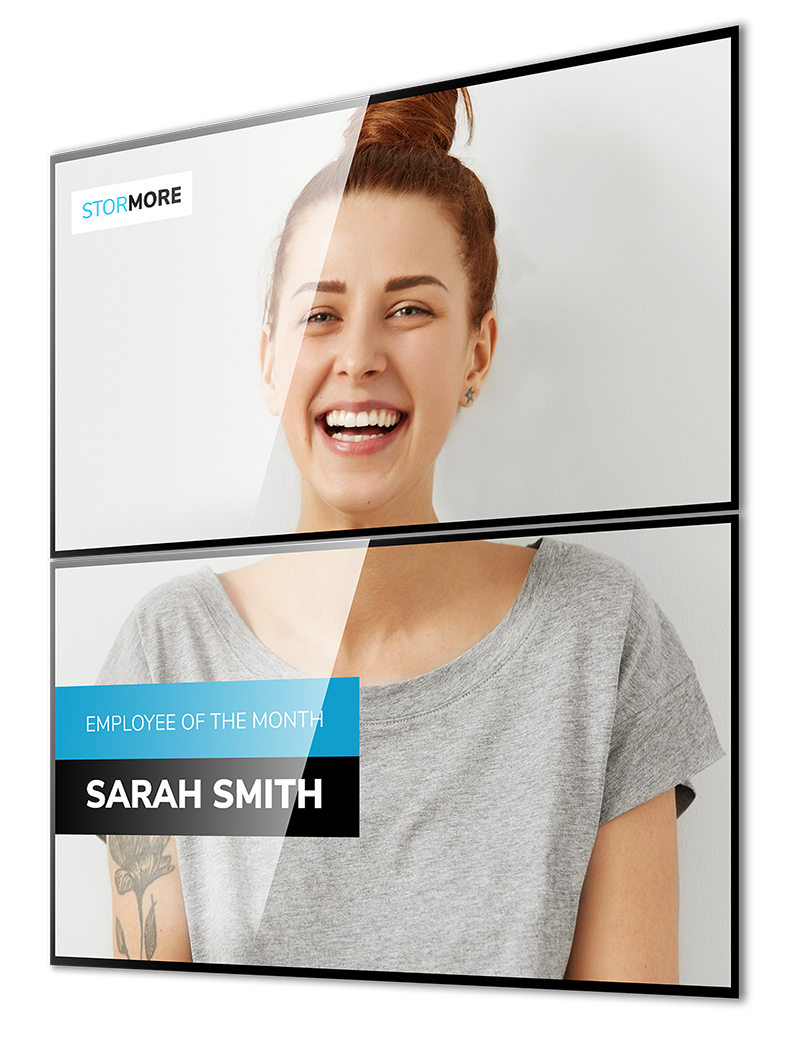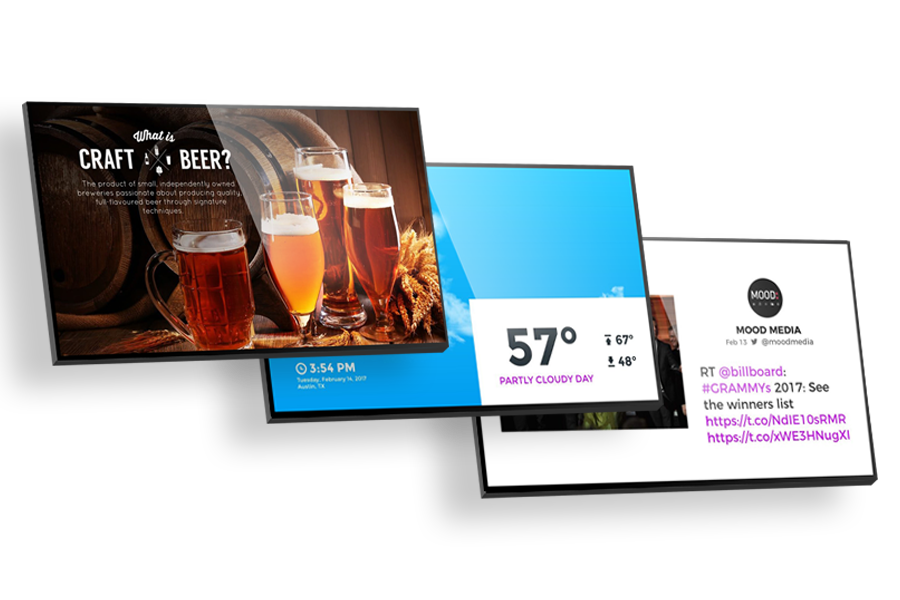 DESIGN LIKE A PRO
Choose from an enormous library of digital signage templates designed exclusively for healthcare, or let us create a fully-branded template for you. The possibilities are endless with Mood digital signage.
CONTENT MANAGEMENT MADE EASY
Mood's digital signage software offers an online content management platform that's fast, reliable and easy to use. Schedule and change content on the fly at a single location or across your entire network.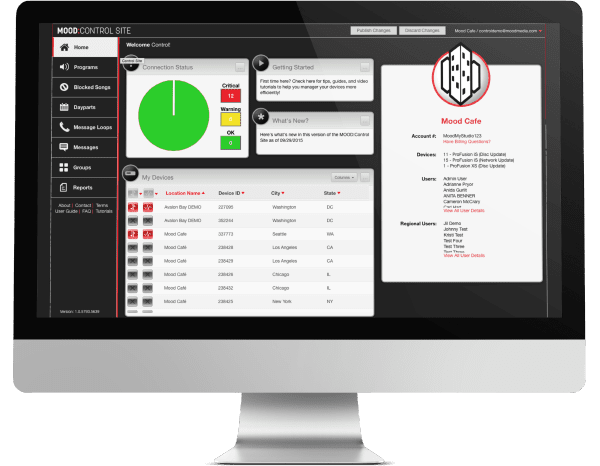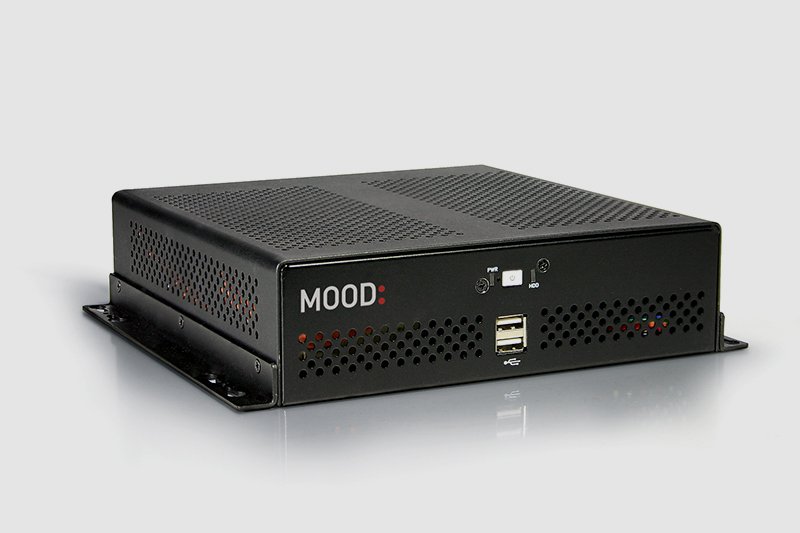 RELIABLE DIGITAL SIGNAGE PLAYERS
When it comes to your signage, content is king, but you still need a reliable device to drive it to the screens. Our innovative digital media players lead the industry in reliability, ensuring your solutions always perform.
FRESH DENTAL
Dr. Ganglani enhanced the experience at his practice with Mood's cost-effective suite of healthcare media solutions. Download the Case Study to see how.
Why did I choose Mood? It's simple. Quality, service and convenience. I highly recommend Mood to any healthcare provider who wants to create an exceptional patient experience. Dr. Amit Ganglani, D.M.D.
ELEVATE THE PATIENT EXPERIENCE. CONTACT US TODAY.