SMALL BUSINESS MARKETING IDEAS FOR 2023
Starting a small business is a challenging but rewarding adventure for many people. For some, it's the appeal of working for yourself on your own time. For others, it's wanting to profit off of a lifelong passion. Whatever your reasoning for starting a small business, there is a lot you should know first. We're here to help you determine where to begin, how to attract customers, and how to retain a loyal customer base.
What Is Considered A Small Business?
Generally speaking, a small business is a privately owned and operated company that has a relatively small number of employees, has a low number of locations, and generates a lower amount of revenue than larger corporations.
Ultimately, what is considered a small business can vary based on a variety of factors. In the United States, the Small Business Administration defines a small business on its industry classification: by its annual revenue or the number of employees. For example, an industrial business with 500 or fewer employees is considered small. On the other hand, a retail business with under $8 million in annual revenue is considered a small business. It is also important to take into account that the size of a business can also depend on other factors such as its location, industry, and business model.
How Do You Create A Brand For Your Small Business?
Creating a brand for your small business is an important step when it comes to building a recognizable identity.
You'll need to develop your brand identity. Your brand identity includes the name of your business and of course, and a logo to represent your business.
Develop a clear and consistent message that conveys your brand's values and mission, which should be consistent across all marketing channels, including your website and social media, as well as advertising and physical media.
Once you settle on your brand positioning and tone of voice, it's time to start thinking about the visual elements like your logos and color palette. It is important for these elements to look professional, so consider hiring a graphic designer or branding agency to help you develop a cohesive and high-quality brand identity.
Creating a clear company vision statement not only helps you connect to your customer base but also allows you to build stronger employee relationships as well. When your staff has a clear understanding of your intentions and values as a business owner, they are more likely to have trust in you as a leader. Having dedicated and satisfied employees leads to better customer service relationships, which is critical to your success as a small business.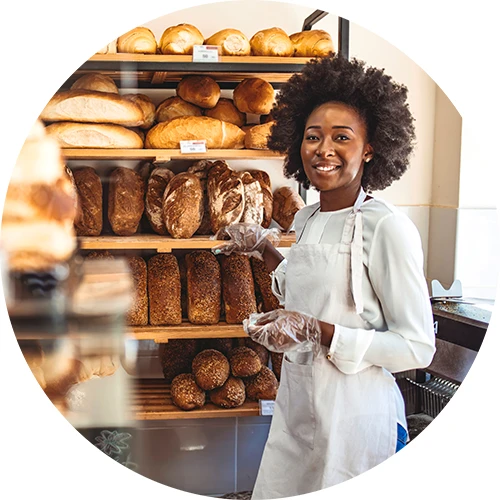 Remember that building a strong brand takes time and effort. Be patient and stay true to your brand values and mission.
How To Create Brand Awareness for Your Small Business
Creating brand awareness is a vital part of creating a successful small business. After all, new customers won't just find you by magic. You can't rely on customers walking by your store in order to draw in business. There are many avenues to creating brand awareness, including building a website and establishing a social media presence.
Starting a small business website is of course a necessary step to establishing an online presence and reaching potential customers. Thankfully building a website is now easier than ever.
There are many website hosting platforms available. WordPress, Wix, Squarespace, and Shopify are a few examples of web hosting businesses that can help you create a site from start to finish.
When designing your site, make sure your website design not only reflects your brand identity but is easy to navigate as well. You don't want to lose potential customers due to a poor website experience.
Your website serves as a home base for your business. As such, it is a reflection of your business, so make sure to update it regularly with new content and features. This will help keep your website fresh and relevant to your customers.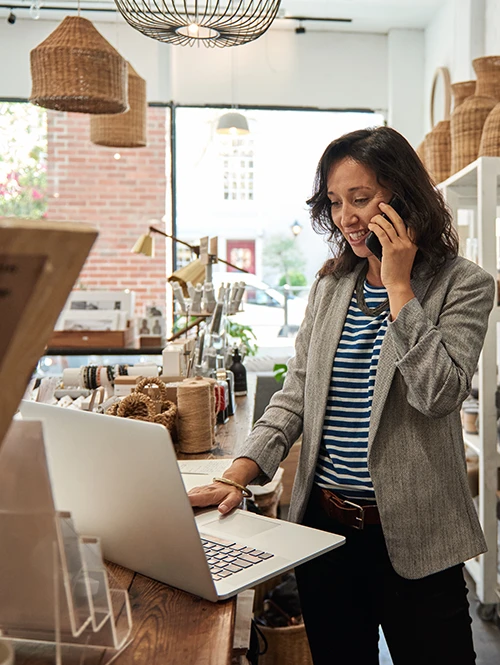 Building A Social Media Presence For Your Small Business
Building a social media presence for your business is nearly, if not equally as important as your website. Social media is a great way to connect with potential customers, build brand awareness, and promote your products or services.
There are many social media platforms to choose from, such as Facebook, Twitter, Instagram, LinkedIn, and TikTok. Consider your target audience and the type of content you want to create to determine which platforms to use.
When posting on social media, don't go into it blindly. You don't want to have a social presence that seems sporadic and irrelevant to your customers. Instead, create a content plan that aligns with your brand messaging and target audience, including what type of content to post, how often to post, and the tone and voice of your posts.
If you can gather a good following on social media, you can begin to enlist influencers to help promote your brand and spread the word about your business online. Social media influencers carry a lot of clout with their followers and are a great way to reach a targeted audience of customers.
Building a strong social media presence takes time and effort. Social media is also a way to humanize your brand – which is incredibly effective in building connections with old and new followers. If you remain consistent, authentic, and engaging in your content, and listen to feedback from your followers, you can build a presence that resonates with your audience, encourages more sales and repeat visits, and can also build brand loyalty from both employees and customers alike.
How Do Small Businesses Attract New Customers?
Of course, a natural question that new business owners ask is, "how do I attract new customers?" Attracting new customers is crucial for the growth and success of any business. Here are a few ways you can attract new customers to your business.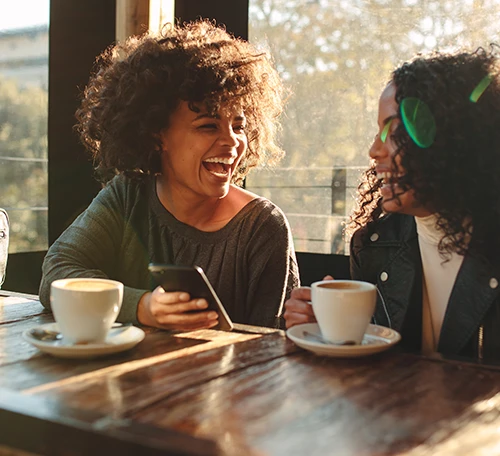 Promotions and Discounts
Offering promotions and discounts can incentivize new customers to try your products or services. Consider offering a discount for first-time customers or running a limited-time promotion to attract new business. Customer referral programs are also a great way to encourage word-of-mouth recommendations.

Exceptional Customer Service
Providing exceptional customer service can set your business apart from the competition and encourage customers to recommend your business to others. Make sure to address customer concerns or complaints quickly and always provide a personalized experience that makes customers feel like they are valued.

Build a Strong Online Presence
In today's digital age, having a strong online presence is essential for attracting new customers. This includes having a user-friendly website, engaging social media profiles, and positive online reviews.

Offer Exceptional Value
Make sure your products or services provide exceptional value to customers. This can include offering unique features or benefits, providing exceptional quality, or offering competitive pricing.

Create Engaging Experiences
When customers visit your brick-and-mortar store, be sure that their experience inside is comfortable and memorable. Your store should be enticing, entertaining, and encourage shoppers to stay longer and visit more often.
Remember that attracting new customers is an ongoing process. It's important to regularly evaluate and adjust your strategies based on customer feedback and market trends. By providing exceptional value and building strong relationships with customers, you can attract new business and grow your customer base.
How Do Small Businesses Build Customer Retention?
Retaining customers is just as important as attracting new ones for the long-term success of any business. There are many different ways to reach your existing customers in a way that engages them on personal and emotional levels that will encourage them to spend more and visit again.
First and foremost, providing exceptional customer service is key to retaining customers. Respond promptly to customer inquiries and complaints, personalize interactions, and make customers feel valued and appreciated.
One way could be by offering loyalty programs that can incentivize customers to continue doing business with you. This might come in the form of discounts, rewards, or special offers for repeat business.
Engaging with customers on social media can help build relationships and encourage repeat business outside of your brick-and-mortar store. Respond to comments and messages, share customer reviews or testimonials, and offer social media-exclusive promotions or contests.
The personalized shopping experience can also carry over into the physical shopping journey of your customers. The sights, sounds, and scent of your store have an impact on a customer's perception of your brand.
Remember that retaining customers is an ongoing process, and it's important to regularly evaluate and adjust your strategies based on customer feedback and preferences. By providing exceptional customer service, delivering high-quality products or services, and building strong relationships with customers, you can retain loyal customers and grow your business.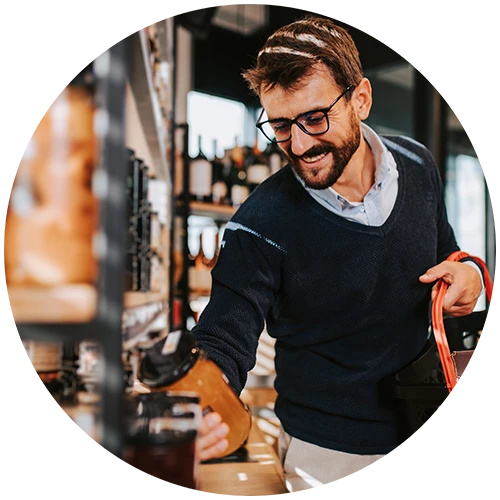 How Can Small Businesses Create Engaging Customer Experiences?
Creating an engaging customer experience is essential for businesses that want to build strong relationships with their customers and encourage repeat business.
The atmosphere of your physical store can speak volumes about your brand as a whole, sometimes even before a customer steps foot through your doors. There are many different ways for a small business to create an engaging shopping experience for its customers. The cumulative mix of the music, digital signage, and even the scent of your store are vitally important to making engaging connections with your customers.
Find Success Through Emotional Connections
A recent study by Mood Media
revealed that 78% of consumers globally cite "an enjoyable store atmosphere" as a key factor in choosing brick-and-mortar over ecommerce. And a whopping 90% of shoppers say they're more likely to revisit a business that leverages music, visuals, and scent in their stores. For a small business to create emotional connections with customers, the right combination of sights, sounds, and scent puts shoppers in the mood to buy.
Remember that building a successful small business is an ongoing process, and it's important to regularly evaluate and adjust your strategies. And don't be afraid to find vendors that can help you in different areas of your brand strategy so that you can focus on the day-to-day work of running your business. As a single-source provider for solutions that create customer experiences, Mood Media makes it even easier by eliminating the need for multiple vendors. Partnering with Mood allows you to bundle all of your solutions together to create an engaging atmosphere at your business. By providing exceptional customer service and delivering engaging in-store experiences, your small business can be a reliable source of income and personal achievement.