COMMUNICATE SMARTER
ELEVATE THE EMPLOYEE EXPERIENCE
Revolutionize your internal communications and get your employees' attention with Mood Workplace Digital Signage solutions.
Recognize a job well done, display job postings and safety tips, share HR information or simply provide quality breakroom entertainment – Mood has you covered with cost-effective solutions that will consistently engage and inform your team.
WHY MOOD?
Globally trusted digital signage expert – 10,000 + visual clients and counting
End to end provider – software, hardware, screens and installation
Single-source solution for music, digital signage, AV and more
See how easy and effective it is leverage digital signage for your business.
CONTENT STRATEGY
Post the right information at the right time and place. Choose from a variety of professionally-designed templates, or let us create one for you. Quickly customize and schedule content with a few clicks. Internal communications have never been this simple.
Highlight employee and company achievements
List goals and daily objectives; motivate staff
Post corporate announcements and events
Provide safety and training tips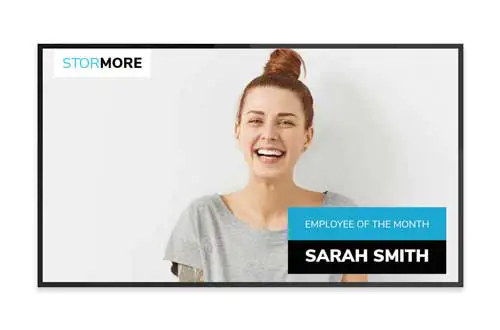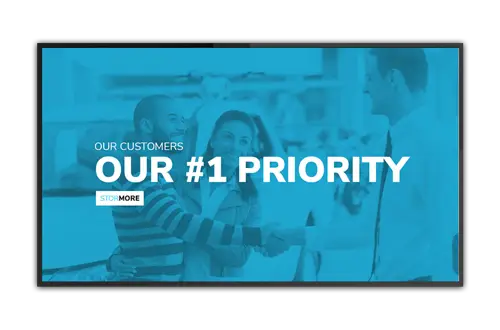 VIDEO ON-DEMAND
Streamline employee training and corporate communications with Video On-Demand. Upload videos and broadcast to any screen at any location. Ideal applications for Video On-Demand include:
Service and product training
Safety videos
Executive messaging
Brand promotion
Product launches
MOOD TV: REDEFINING BREAKROOM TELEVISION
Entertain your staff while promoting internal messaging with Mood TV. This hybrid solution wraps short-form television programming with a branded digital signage template.
Short-form, workplace-appropriate programming from networks such as ABC, NBC, CBS and FOX
Get local with RSS feeds (local and national news, sports, weather)
Brand-specific images and messaging, with the ability to manage content at any time
Want to integrate digital signage with your existing TV service?
No problem! The TV Pass Thru feature allows you to wrap your existing TV service with a branded digital signage template. You get the same digital signage features of Mood TV, with the flexibility to switch over to full-screen television or digital signage at any time.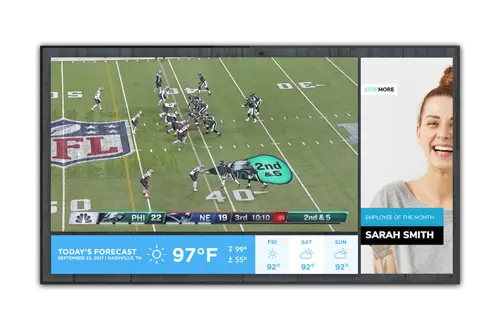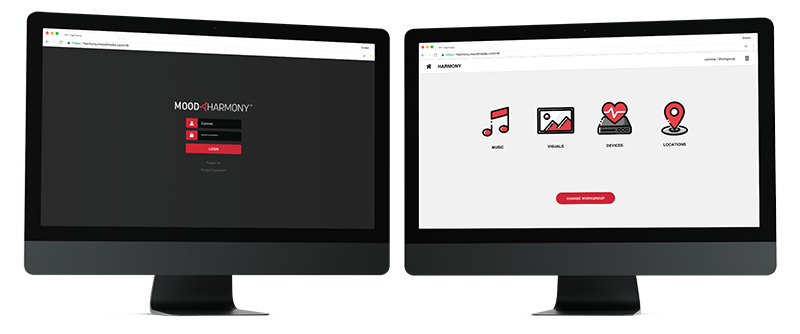 CONTENT MANAGEMENT MADE EASY
Mood's digital signage software systems offer an online content management platform that's fast, reliable and easy to use. Create content like a pro using professional templates. Schedule and change content on the fly at a single location or across your entire network. Create laser-targeted campaigns that generate powerful results.
ASSURANCE MESSAGING
Create a greater sense of assurance, communicate cleanliness efforts and display best practices to promote employee and customer well-being.
Choose from ready-made assurance messaging content, upload your own assets or let us create content for you. Mood Workplace Digital Signage makes it easy to instill the peace of mind your team needs.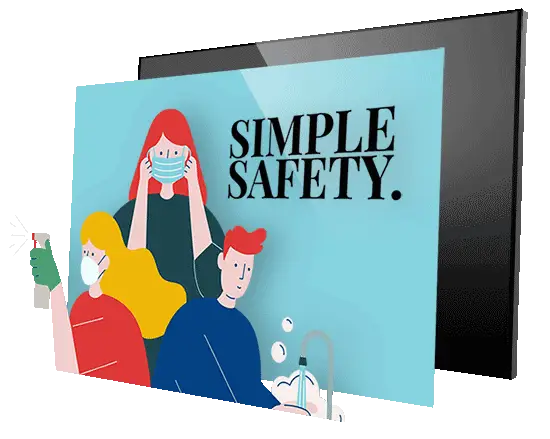 CONNECT WITH US
Elevate your Customer Experience through the power of Sight Solutions.