MOOD MEDIA VS. CLOUD COVER
Music brings people together. For many of us, it defines who we are. It shapes our personality. More importantly, music can establish an emotional connection.
Many companies aim to define the personality of their brand by harnessing the power that music can have on its customers. Playing music in your business can have powerful effects on shoppers by affecting their moods and encouraging them to shop longer and spend more.
Today, we're going to take a look at two US-based companies that specialize in providing professional background music and messaging services to businesses: Mood Media and Cloud Cover. We'll dive into the similarities and differences, and how the two different companies propose to benefit your business by engaging with your customers and influencing buying decisions.
ABOUT THE COMPANIES
Based in Austin, Texas, with offices around the world, Mood Media is the global leader in elevating Customer Experiences. They combine Sight, Sound, Scent, and Systems solutions to create greater emotional connections between brands and consumers. With part of their history tracing back to Muzak, their oldest business unit dates back to 1934. Muzak pioneered the background music industry more than 87 years ago, and since then Mood has led the evolution in the way brands connect with consumers, expanding their offerings to include Digital Signage, Voice Messaging, Scent Marketing, and Audiovisual Systems.
Mood Media's current CEO is Malcom McRoberts. He joined the Mood team in 2021 and brings more than thirty years of executive-level management, operations, and technology experience. Prior to joining Mood, Malcolm served as an Operating Executive on the Value Creation team at Vector Capital, a leading private equity firm specializing in transformational investments in established technology businesses. Previously, he was President of Deluxe Corporation's Small Business Services Division. There he led the growth of the organization from a US-based provider of primarily checks and forms to an international provider of technology-enabled marketing and business operations solutions. He began his career at Merloni Elettrodomestici SpA, and Lucas Aerospace.
Mood Media's Chief Operating Officer is Jennifer Mitchell. Jennifer joined Mood in 2021. She has over thirty years of experience with multi-channel Fortune 100 and Fortune 500 global sales organizations. Prior to joining Mood, she served as a Partner at Paradise Capital, leveraging her analytical skills and broad experience in operations and finance to help businesses set strategy, drive execution, and optimize processes to deliver profitable growth. In addition, she spent 10 years at Deluxe as the Vice President of Operations for the Small Business Services division and has experience improving customer service practices from small business to enterprise-level corporations with a focus on overall client and customer experience.
Cloud Cover is a music and messaging provider based in Santa Monica, California. Founded in 2011, Cloud Cover believes that the right music can motivate positive emotions and behaviors from the listening audience. They provide service to thousands of locations across the US and Canada.
Cloud Cover is currently run by Mark Lehman – Vice President, General Manager and Stuart Larking, Vice President of Technology.
Lehman has twenty-five years of experience in business leadership with a history running CPGs, B2B, and technology companies.
Larking oversees the technology, product development, delivery, and support for Cloud Cover, with years of experience in the industry.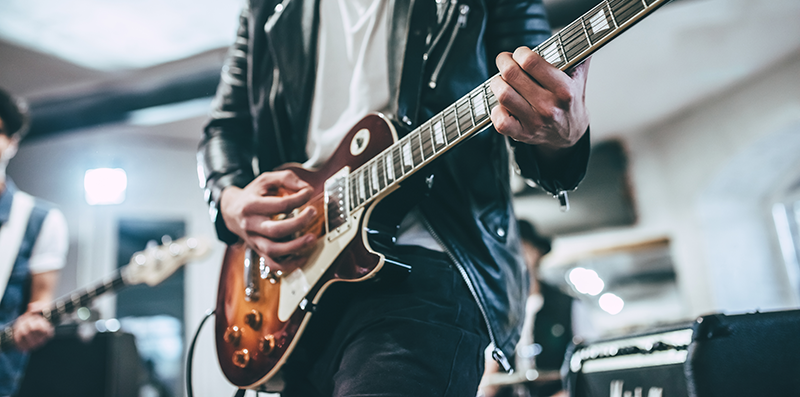 WHY DO YOU NEED A MUSIC LICENSE FOR BUSINESS USE?
Before we dive into the comparisons, let's discuss the importance of playing music that is licensed for use in a business environment. You may not realize it, but legally, businesses cannot just plug in their phone and play music in their store. While an individual may pay for streaming services such as Apple Music, Spotify, or Pandora, those personal music services are not authorized for use in a commercial environment for commercial gain. To play music in-store (or play music anywhere in public), a licensing fee must be paid. This allows the artists, authors, composers, and publishers to be compensated for their music. These fees are handled by what are known as Performance Rights Organizations (PROs). The four biggest PROs are ASCAP, BMI, SESAC, and SoundExchange. The copyright laws involved get complicated, and businesses can be subject to significant fees and legal penalties if they don't secure the rights.
As an example of how serious it can get, one restaurant in New Jersey was sued by BMI for more than $20,000. Another lawsuit out of Connecticut resulted in a restaurant paying $18,000 for illegally playing just nine unlicensed songs.
Another thing to keep in mind, this is one of the ways artists can make money from their music. Not only is it illegal to play music that is not specifically licensed for business, it robs the artists and musicians of income that rightfully belongs to them. Over a billion dollars of revenue is lost from unlicensed music. The artists deserve to be fairly compensated for the use of their work.
That's why using a music source that's specifically designed to provide music to businesses is so important. Companies like Mood Media or Cloud Cover ensure that all appropriate licensing fees are covered for the playlists they provide, thereby ensuring the artist community is supported and ensuring that your business is protected.
So before you plug in your Bose speakers and start playing music in your store, be sure you have your bases covered to avoid paying unwanted fines. It may seem unnecessary, but it's best to avoid the trouble. And it's the right thing to do.
With that out of the way, let's continue our discussion about Mood Media and Cloud Cover.
WHAT THEY OFFER
Now let's get into further detail about the products and solutions offered by both Mood Media and Cloud Cover
Mood Media goes beyond just music and messaging for business by supplementing your audio solutions with sight, scent, and system solutions to complement your brand.
A suite of digital signage solutions to complement your on-site audio can capture the eyes of your customers. This is an effective way to reinforce messaging and promotions, while at the same time reflect your brand image.
Digital displays can have the ability to show ads and images that reflect your brand and bring the visual story from a brand's online presence into the physical space. Stores that use digital displays in conjunction with solutions like Music, Voice Messaging, and Scent Marketing offered by Mood Media are able to truly connect customers to their brand. The ability to leave a lasting impression on shoppers is an important way to gain and retain brand loyalty.
Cloud Cover specializes in providing small businesses with a simple music streaming solution that can be used with a client's computer or web-enabled mobile device. Cloud Cover's music library includes more than eighty-five pre-designed and commercial-free "stations." All music is fully licensed for business use in the U.S. and Canada, and stations are updated periodically. In-Store Messaging is Cloud Cover's only other core offering.
It should be noted, however, with Cloud Cover you are only experiencing music and messaging. In order to fully engage customers with an impactful and memorable brand experience, it is recommended that you engage all of the senses.
Cloud Cover breaks down their offerings into four different packages: Music, Manage, Messaging and Custom. Each package provides varying levels of access. In-Store Messaging is only offered in the Messaging and Custom packages. All Cloud Cover pricing is month-to-month, with small discounts for clients that sign up for annual subscriptions.
That's a basic run-down of what each company provides on a grand scale. Let's get into the delivery methods of the products, and a little more detail on what they offer their customers.
THE HARDWARE
Mood Media offers Mood Harmony, the Brand Experience Platform. Harmony is a proprietary tool that stands out of the competition with its capabilities. With Harmony, you get reliable, robust, and secure software that supports not only Music and Messaging services, but Digital Signage as well.
With Harmony, you get:
Maximum reliability – continues playing content in the event of internet disruption
Simple plug-and-play installation
WiFi compatible
Supports Music, Messaging, and Digital Signage
Store up to 256 GB of content
Energy and bandwidth-efficient
Easily monitor all Harmony Players on your network
For enterprise clients, Cloud Cover offers their clients access to their TUNE platform. This platform allows for content management and reporting on a cloud-based interface. Through this interface, clients can create custom playlists, read real-time reports by location, change settings, and create multiple zones within a single location.
In the end, Mood Harmony offers a more in-depth interface and allows for more customization over Cloud Cover's TUNE platform.
Now let's take a closer look at the services these companies offer.
HOW DO THEY COMPARE
Music
Messaging
In-store audio messaging is a useful way to communicate with your listening audience. It is an effective way to bring attention to sales and promotions in your store. It can also be used for reinforcing safety measures, communicating to staff, as well as a variety of other uses. Similarly, messaging on-hold allows you to communicate with callers over the telephone by promoting sales or directing callers to other lines of communication. Studies show that messaging on hold can help reduce perceived wait times for callers.
Digital Signage
Audiovisual Systems
Other Offerings
| | | |
| --- | --- | --- |
| COMPARISON CHART | CLOUDCOVER | MOOD MEDIA |
| Music | | |
| Messaging | | |
| Digital Signage | | |
| AV Systems | | |
| Scent Marketing | | |
| Multiple Delivery Methods | | |
WHY DOES IT MATTER
Regardless of the music provider you choose, background music in your business is an invaluable tool to help boost your sales.
Muzak helped pioneer the use of music to affect the behavior of listeners over 75 years ago. It's a scientifically proven fact that playing music in your store can have a huge impact on your business. The music you play sets a tone for your customers the moment they step foot in the store. It makes a statement about who you are as a brand. On top of the brand benefits, there are sales benefits as well. Studies show that music can increase shopper dwell times, which increases basket size, which increases sales. And as mentioned before, using a music provider covers the all-important licensing you need to stay out of legal trouble.
So, what's the best choice?
Cloud Cover offers affordable in-store music and messaging for business. Their initial price point is attractive to companies who want a simple solution that covers licensing fees and a decent selection of music programs. The interface is easy to use and allows monitoring and control of multiple locations.
But in the end, when it comes to in-store media solutions, you pay for what you get. While you can certainly go for a company that offers a lower entry point, you lose out on quality and depth of product offerings. Mood Media offers decades of experience and notoriety in the industry. Their global reach means customers can expect reliable service just about anywhere, no matter the size. With the ability to customize nearly every aspect of the media experience, customers can benefit from solutions built specifically for their brand in every location. With Mood's wide range of media solutions, customers can stay competitive, boost their bottom line, and build brand loyalty throughout every aspect of the Customer Experience.