MOOD
:
RESTAURANT SOUND & AV SYSTEMS
COMPLETE THE DINING EXPERIENCE
Make the most of your music and digital signage with affordable restaurant sound systems and AV solutions. No matter the size or specs of your location, we can design and install a professional system for your business and your budget.
"Music is key to driving the vibe we strive to create at JJ's, and our professional sound system from Mood brings it home. If you want a local provider that can deliver a reliable, high-performance system on budget and install it fast, then you've got to go with Mood."
– Jonathon Luther – Co-Founder, JJ's Red Hots
EXPERIENCE THE MOOD DIFFFERENCE
Affordable, high-performance solutions for any location and budget
Unparalleled quality from Bose®, Klipsch®, Samsung® and other industry leaders
Professional system design and integration
Expert installation and local service from the nation's top A/V systems designer
Single-source provider of AV Systems, Restaurant Music, Restaurant Digital Signage, On-Hold Messaging and more!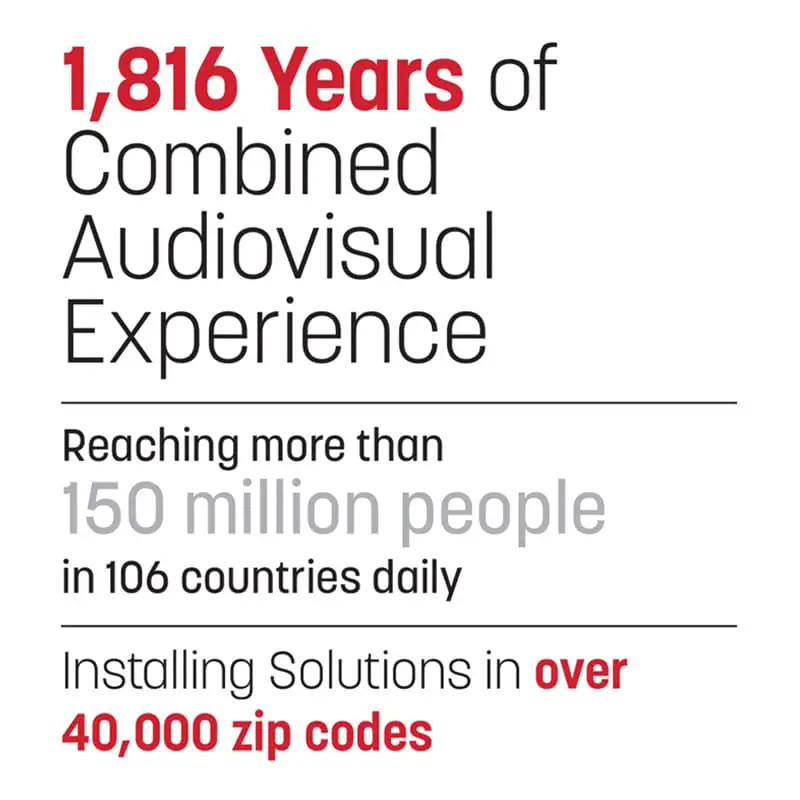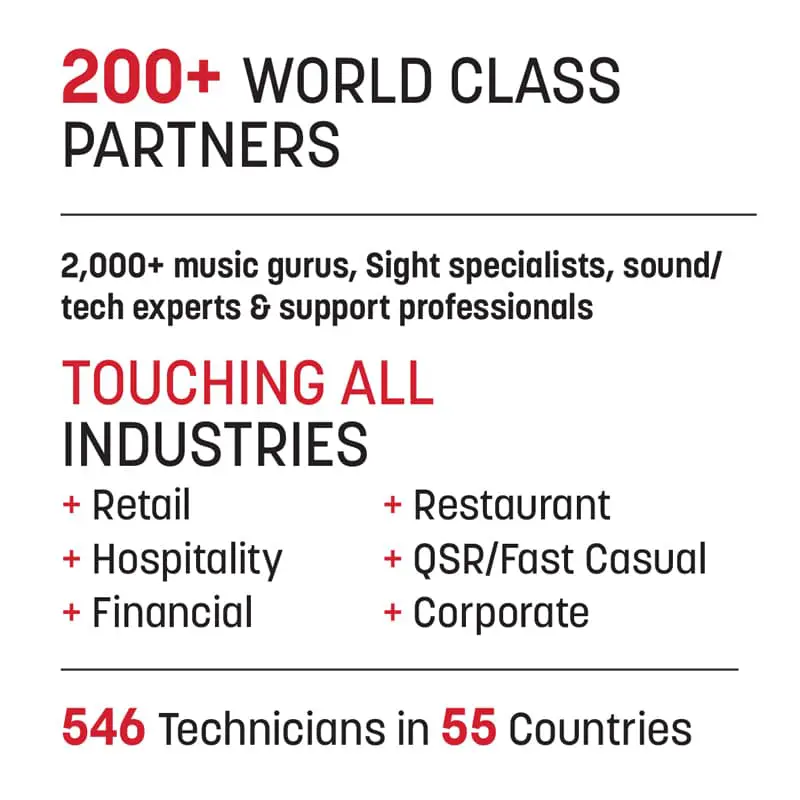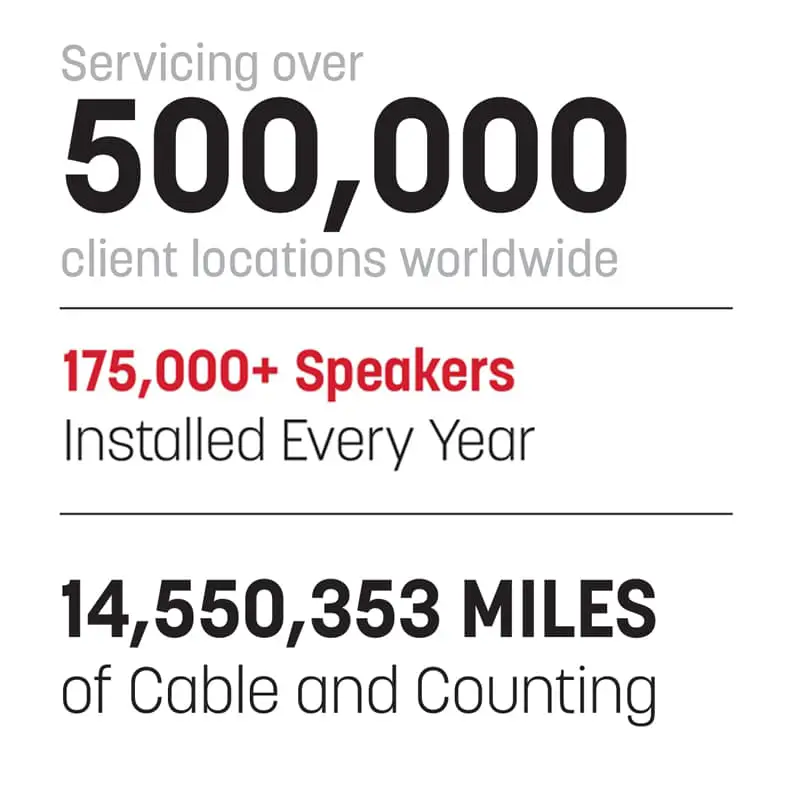 SOUND SYSTEMS
Great music deserves the high quality that comes from a professionally designed and installed restaurant sound system. With our global installation network and partnerships with leading manufacturers like Bose Professional and Klipsch, we're able to implement exceptional commercial-grade systems anywhere in the world.
High-performance, commercial grade equipment
Clear, rich tones with balanced highs and lows
Immersive coverage, minimum bulk and equipment
Reliable local installation and service
Exclusive leasing options available
Comprehensive warranties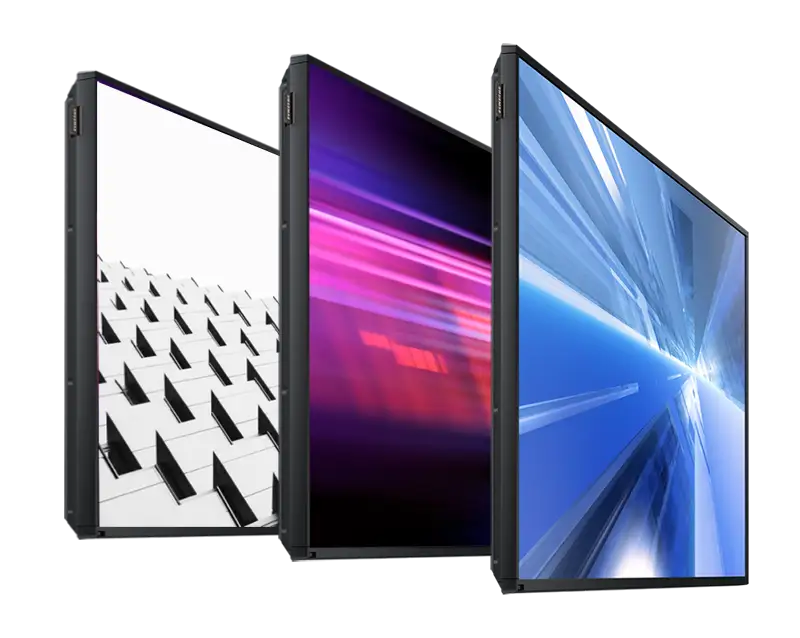 COMMERCIAL-GRADE SCREENS
Standard HD screens used at home won't offer the performance, reliability and resolution needed for restaurant use. Whether you're showing the big game or driving sales with menu boards, we have you covered with industry-best pricing on commercial-grade displays from Samsung, LG and others. Need mounts and installation? We've got that too.
Exclusive pricing on commercial-grade LED and LCD screens
Resistant to dust and grease
Multiple orientation options
Great for any restaurant application: entertainment, menu boards, video walls and more
Robust warranties
Local installation and service
MOOD HARMONY
Easily control your Music, Messaging and Digital Signage with Mood Harmony™ – The Brand Experience Platform. Access our mobile-friendly CMS and manage your entire audiovisual experience in one place. Supported by an all-in-one audio & visual player, Harmony delivers maximum efficiency, reliability and peace of mind.
Centralized content management system
Mobile-friendly online monitoring
Secure, reliable technology
Simple plug-and-play installation, or let us install for you
Responsive support by phone and email
CONNECT WITH US
Elevate your Customer Experience through the power of Sound Solutions.