MOOD
:
ENTERPRISE DIGITAL SIGNAGE
MAXIMIZE YOUR VISUAL REAL ESTATE WITH DIGITAL SIGNAGE
Leverage the power of digital signage from a global provider and create a consistent and impactful experience across your entire organization. Mood offers a full range of reliable, secure and professionally-designed solutions for national and global brands.
Watch video. Get inspired. Imagine what digital signage could do for your business.
Elevate the customer experience
Streamline marketing across all locations
Generate brand consistency
Instantly update content
Achieve measurable results
LEARN THE 7 ESSENTIALS FOR DIGITAL SIGNAGE SUCCESS
7 Essentials for Building a Successful Digital Signage Strategy at Scale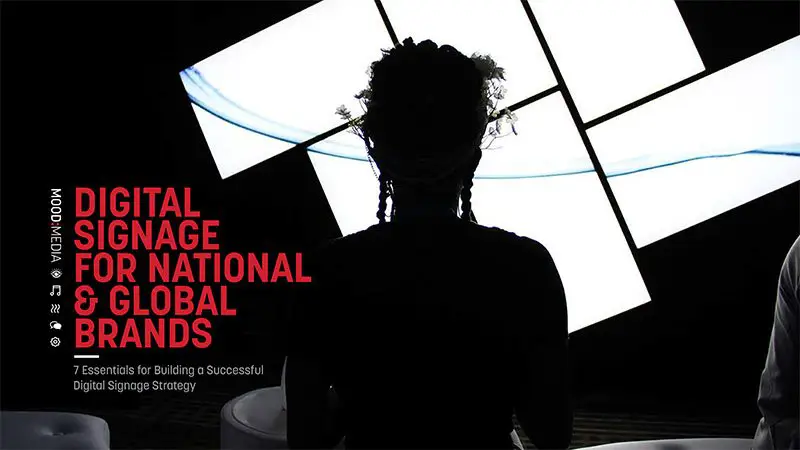 Global Project Management & Support
Covering 100+ countries and every U.S. zip code, Mood has the resources to provide professional project management and global support of your entire footprint.
End-to-End Expertise
We eliminate the need to manage and depend on multiple vendors and suppliers. From digital signage software and players to screens, content management, installation and support – Mood covers it all in-house.
Dedicated Account Management & Support
When you partner with Mood, you'll have the dedicated, daily support of a team focused on helping you execute a successful digital signage strategy.
Unmatched Experience with National & Global Brands
Trusted by more than 800 Premier brands, Mood understands how to fulfill the unique operational needs of clients with national and global footprints.
Single-Source In-Store Media Provider
Mood makes it easy and affordable to enhance the entire in-store experience, offering music, voice messaging, A/V systems, scent marketing and more. You'll consolidate vendors, mitigate risk and leverage economies of scale.
COST-EFFECTIVE APPLICATIONS FOR ANY INDUSTRY
Mood has professionally designed digital signage solutions to help you engage your audience. From promotional signage, video walls and menu boards to interactive kiosks and tablet displays, we deliver the right experience, with the right content, at the right time.
Customized Solutions for Your Business
Retail
Restaurants
Healthcare
Financial
Hospitality
Automotive
C-Store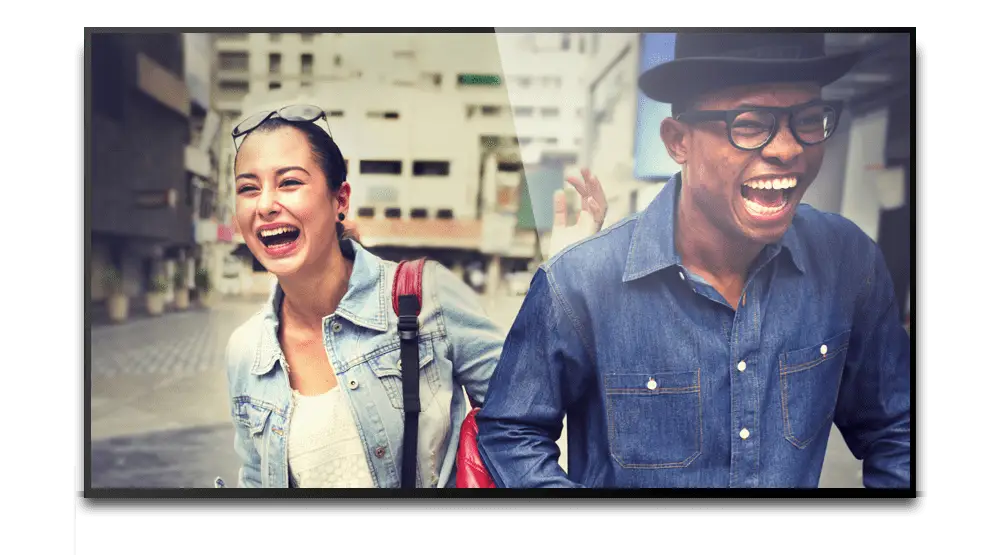 HARDWARE, SOFTWARE & SCREENS
Easily control and display your content with our flexible and secure digital signage software and hardware. We also offer a broad range of commercial-grade LED and LCD screens from Samsung, LG and other industry-leading manufacturers.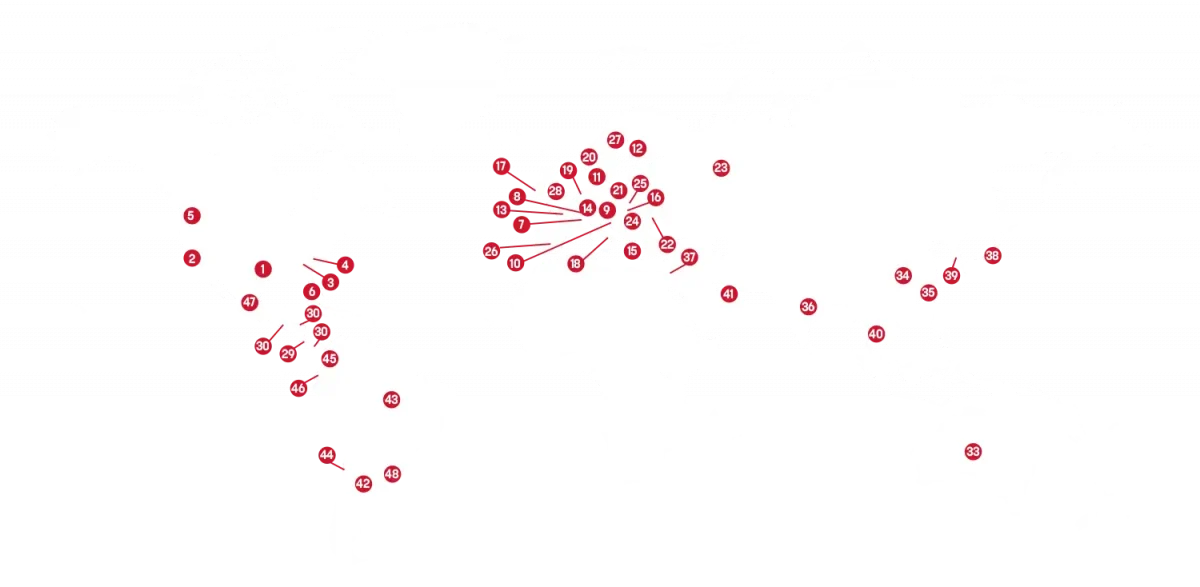 GLOBAL SUPPORT
With our global service network of local audiovisual professionals, we're able to install and support your solution anywhere in the world. Our certified project managers and technicians are highly experienced in executing large-scale rollouts, so whether you have 50 locations, 50,000 or somewhere in between, Mood has you covered.
OUR CLIENT FOOTPRINT
More than 400 national and global brands rely on Mood to help them revolutionize the way customers see their businesses.

SEE WHAT OTHER NATIONAL BRANDS ARE SAYING ABOUT MOOD DIGITAL SIGNAGE
"As a rapidly growing brand with locations across the globe, we needed more than just a Music and Digital Signage provider – we needed an industry-leading partner that could help us create a consistently engaging experience at each of our stores. That's exactly what we found with Mood."
– Jeff Matthews
Director of Store Design and Construction
Pandora Jewelry
"There is a noticeable difference in sales between our stores that have Mood Digital Signage, versus those that don't. Mood Digital Signage is definitely effective at helping us promote and drive sales on our self-serve food items."
– Kessler Pamplin
Brand Manager
CEFCO Convenience Stores
"Mood Media's integrated digital solution has significantly enhanced the customer experience for our patients. The Mood TV solution provides insight and information far and above what regular, live TV can deliver."
– Chris Grant
Executive Director of Patient Services
Quest Diagnostics
MOOD MEDIA DIGITAL SIGNAGE ACADEMY
Strengthen your knowledge and learn how to make the most of this innovative technology across your entire footprint.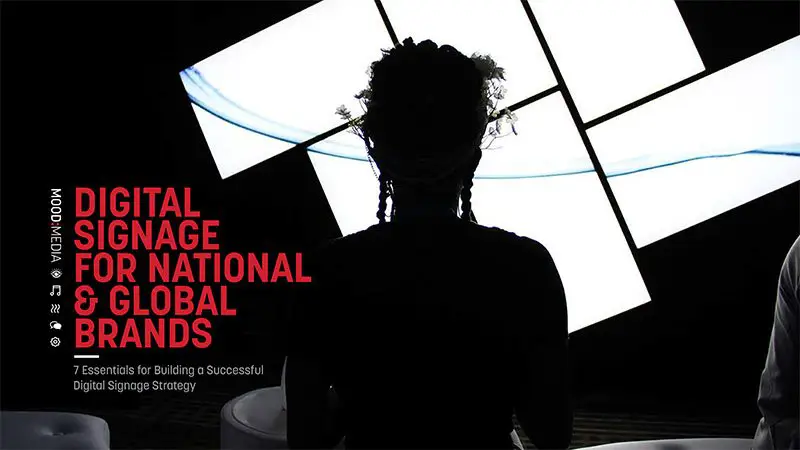 eBOOK: DIGITAL SIGNAGE FOR NATIONAL & GLOBAL BRANDS
Learn the 7 essentials for executing a scalable digital signage network. Topics include:
The key components of a digital signage network
Content strategy basics
IT Security considerations
Project Management best practices
Costs & ROI
WEBINAR: EXECUTING DIGITAL SIGNAGE AT SCALE
Explore the various implementation and management factors of this technology with two of the world's leading digital signage experts.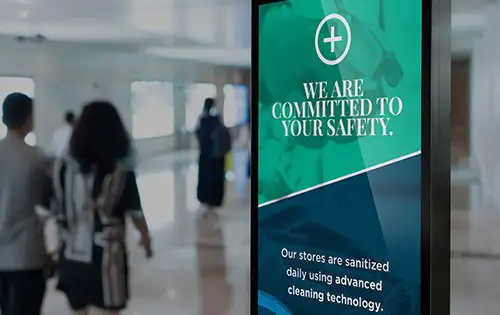 WHITEPAPER: THE VALUE OF DIGITAL SIGNAGE DURING COVID-19 & BEYOND
Learn how to effectively leverage digital signage to boost your safety and assurance efforts.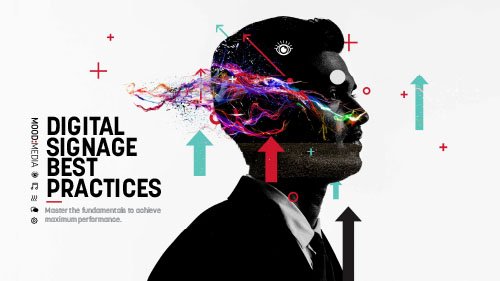 GUIDE: DIGITAL SIGNAGE BEST PRACTICES
Build the right foundation for your signage strategy and execute like a pro. In this guide you'll learn best practices on:
Content Strategy
Design & Layout Basics
Scheduling Updates
Animation & Motion
And much more!
CONNECT WITH US
Elevate your Customer Experience through the power of Sight Solutions.