QSR DIGITAL SIGNAGE NETOWRK
ENGAGE
ENTERTAIN

SELL MORE
Elevate the Dining Experience and engage your crew with Mood QSR Digital Signage Network. Entertain guests with Mood TV and boost performance with Kitchen Communication Monitors. It all adds up to a better experience throughout your restaurant – and a stronger bottom line.
Pre-designed approved content for your brand
Simple web-based content management – no advanced tech skills required
Includes hardware & software
In-house content development & management
Professional installation & local service
Competitive pricing on commercial-grade screens & mounts
Contact us today and explore the possibilities for your restaurant with this innovative and affordable technology!
MOOD TV FOR QSR
Take control of your content with Mood TV for QSR. Designed specifically for your brand, Mood TV combines the power of digital signage with popular television programming to deliver a fully branded and localized visual experience.
Drive sales and entertain on the same screen
Corporate approved content; 2-4 new branded assets updated monthly
Content aligns with marketing and promotional calendars
No competitor ads, inappropriate content or negative news programming
Choose from top programming options from network TV
Display news tickers, weather and social media feeds
Less than half the cost of cable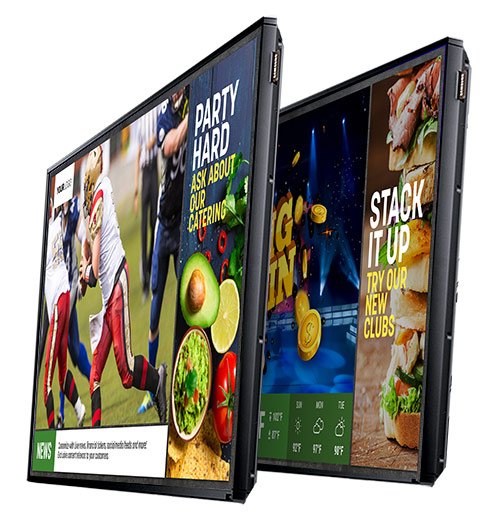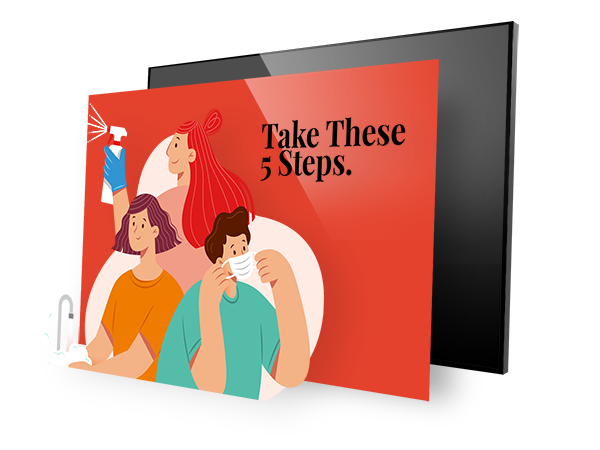 KITCHEN COMMUNICATION MONITORS
Educate and motivate team members to create a better guest and employee experience. Communicate in an effective and modern way to drive better results for your business.
Streamline crew training
Increase accuracy and transaction times
Boost morale and productivity
Recognize employee achievement
Reduce food costs
Promote employment opportunities
"With Crew Communication Monitors, I can get the same message to every crew person in every one of our restaurants a lot faster and easier. It's helped us train employees for free, and we've been able to reallocate those labor hours to actually taking care of our guests."
– Leisa Flowers
Training Manager, Krause/Barnett McDonald's, Louisville, KY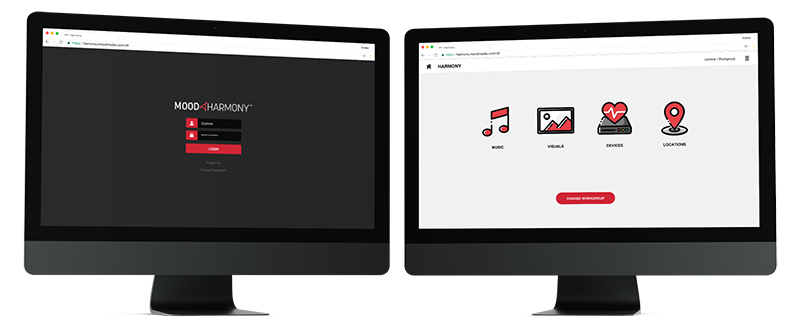 CONTENT MANAGEMENT MADE EASY
Take control of your content at any number of locations with Mood HarmonyTM. Our online content management platform is fast, reliable and user-friendly. Create content like a pro using professionally-designed templates. Schedule and change content on the fly at a single location or across your entire network. Create laser-targeted campaigns that generate powerful results.
CONTENT DEVELOPMENT & MANAGED SERVICES
Need more content? No problem! Our digital signage experts can create effective custom content on your behalf. We can even manage and schedule your content for you. Save time, maximize efficiency and enjoy the peace of mind that our Creative Content Services provides.
MORE THAN JUST DIGITAL SIGNAGE
Mood has everything you need to elevate the experience at your location, including:
Fully-licensed Music & Streaming Solutions
Drive-thru Systems & Maintenance
AV Systems
CONNECT WITH US
Elevate your Customer Experience through the power of Sight Solutions.