Unmasking Halloween's Retail Potential:
Boosting Customer Experience with On-Premise Digital Media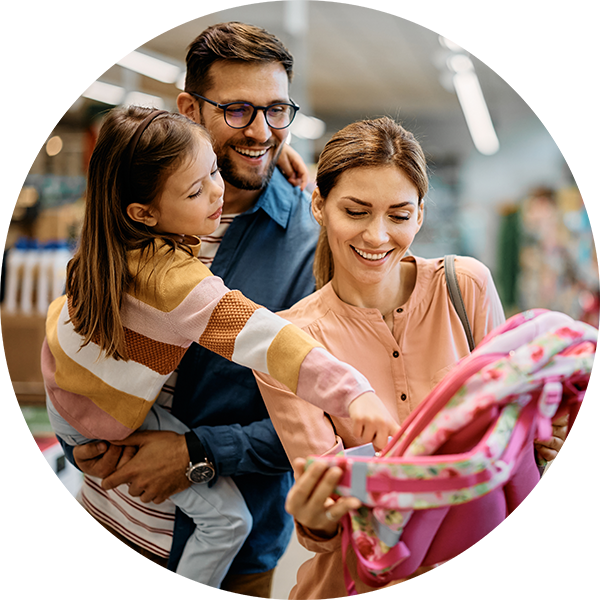 In the bustling world of retail, where major holidays often steal the spotlight, Halloween can sometimes be overlooked as a sales opportunity. Yet, hidden beneath the layers of costumes and candy corn lies a significant potential for businesses to conjure up some retail magic. As the leaves turn, the air chills, and the allure of the spooky and supernatural takes hold, Halloween emerges as a captivating moment for consumers.
In the current retail landscape, the fusion of Halloween and digital media offers an opportunity to elevate the retail experience to new, enchanting heights. Let's delve into how digital media can transform the Halloween shopping season, turning it into a lucrative and thrilling retail adventure that captivates both customers and businesses alike.
More Than Just Decor
The Halloween season presents retailers with a distinctive chance to transform their stores, turning them into captivating spaces that imprint lasting memories on shoppers. By combining the eerie enchantment of Halloween music with the mesmerizing allure of dynamic digital signage, businesses can craft an unforgettable atmosphere that elevates the customer journey to new heights. Read on to discover how the fusion of audio and video can create a Halloween retail experience that your customers won't soon forget.
Setting the Mood with Halloween Music
One of the most effective ways to immerse shoppers in the Halloween spirit is through well-chosen Halloween music. Curated playlists aligned with the season's essence can turn your store into a haunting wonderland. By setting the tone with themed music, you create an ambiance that resonates with customers, enhancing their overall experience.
Halloween music doesn't simply have to be "The Monster Mash" on repeat. Imagine as customers step into your store, they're greeted by the eerie strains of a distant organ, invoking the spine-tingling sensation of walking through a haunted mansion. These haunting melodies can whisk them away to a world where every corner holds a hint of mystery, and every product on display seems to have a story to tell.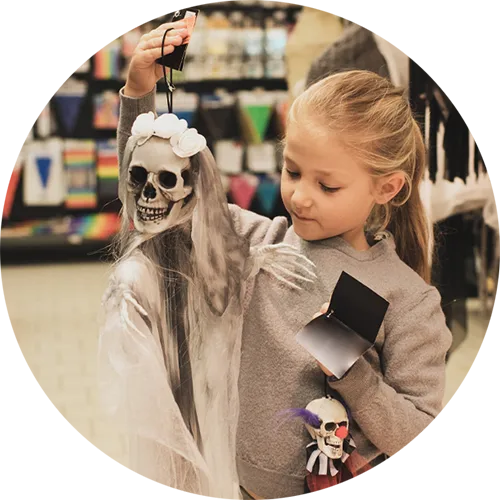 Enhancing Satisfaction through Engagement
Some companies understand elevating the Halloween retail experience encompasses more than just ambiance; it's about enhancing customer satisfaction through carefully curated engagement.
Take, for example, Goodwill Industries. As one of the most popular thrift stores in the US, Goodwill sees a massive influx of customers looking for affordable and authentic clothing. Over the years, Goodwill has capitalized on the Halloween season by offering an expanded selection of costumes and accessories. To reinforce their marketing goals, Goodwill customers are treated to well-curated Halloween-themed music programs to complement their costume shopping journey.
Of course, your store doesn't have to sell Halloween costumes to get into the seasonal spirit. The California-based restaurant chain Blaze Pizza also turns to Mood for Halloween-themed music. Throughout the month of October, Blaze Pizza locations slowly trickle in Halloween-themed songs in their custom music programs. By utilizing Mood's expert Music Supervisors, Blaze can adjust the frequency of the Halloween-themed music and slowly incorporate more songs every week leading up to October 31st.
The Halloween fun doesn't stop with just music. Elevating the Halloween retail experience encompasses more than just ambiance; it's about enhancing satisfaction through every customer touch point. Adding audio messaging, digital signage, and scent marketing to your music programs will further captivate, entertain, and guide customers through their journey. And through the use of Mood Harmony™- the Brand Experience Platform, all of your content is controlled from one device with a single login.
Elevating Engagement with Audio Messaging
Audio messaging can be incredibly effective when it comes to creating a seasonal theme for your on-premise experience. Naturally, you can play audio messages that influence customer behavior by promoting limited-time promotions or navigating customers to seasonally themed areas of the store.
But imagine how much more engaging the shopping experience can be if customers are greeted by a creaking door or spooky shrieks when they enter your store. Through the use of creative sound design, our audio experts can build an immersive world, one where shoppers walk through the aisles and are occasionally spooked by sound effects like mysterious whispers or chilling laughter.
Utilizing the Harmony platform, you can seamlessly integrate audio messages into your existing music programs that guide, entertain, and immerse shoppers in the Halloween narrative. This multi-layered approach creates an immersive experience that customers will remember long after they leave your store.
Capturing Attention with Dynamic Digital Signage
Digital signage offers a versatile tool to capture attention and deliver messages effectively. For Halloween, the use of dynamic digital signage amplifies the immersive experience.
Visuals accompanied by haunting soundscapes on strategically placed screens can create an immersive experience that draws customers in. Through the Harmony platform, you can effortlessly synchronize video and audio content, delivering a cohesive and engaging journey.
Some ideas for Halloween-themed digital signage might include a countdown to Halloween timer, a visual showcase of season products, an employee costume contest slideshow, or even jump scare visuals to up the spook factor.
By infusing Halloween-themed content into your digital displays, you not only generate excitement but also demonstrate your dedication to delivering a memorable shopping adventure.
The Scent of the Season
As a final touchpoint, let's not forget the often overlooked use of scent solutions to enhance your shopping environment. Scent is the sense tied closest to memory, and can be a powerful tool in creating unforgettable experiences.
Imagine customers stepping into your store and being greeted by the rich, earthy scent of damp leaves and fallen twigs, reminiscent of a mysterious forest on a moonlit night. This aroma instantly transports them to an enchanting realm, enhancing the ambiance and creating a lasting impression.
For another section of your store, consider diffusing the sweet and slightly spicy scent of pumpkin spice, reminiscent of freshly baked pumpkin pies. This fragrance can evoke warmth and comfort, making it an ideal choice for areas showcasing cozy Halloween home decor or sweet treats.
Whether it's the crisp scent of apple orchards for a Halloween-themed farmer's market or the musty, ancient aroma of a haunted library for a section featuring spellbooks and mystical trinkets, scent diffusers add a layer of depth to the shopping journey, engaging customers on a multisensory level and ensuring they leave with fond memories of your store's uniquely enchanting atmosphere.
Crafting Lasting Memories Through
On-Premise Experiential Media
Elevating the Halloween retail experience involves more than just ambiance; it's about enhancing customer satisfaction through every touchpoint. Whether you're offering an expanded selection of costumes like Goodwill Industries or tantalizing taste buds like Blaze Pizza, the strategic infusion of Halloween-themed audio and video, synchronized seamlessly with the Harmony platform, can help you craft a retail adventure that customers will remember.
As you embark on your Halloween retail journey, remember that the haunting melodies and captivating visuals you curate today can build customer loyalty that lasts for years to come. So, embrace the power of audio and video, enchant your shoppers, and elevate your Halloween retail experience to a whole new level.