Serving more than 500,000 subscriber locations in 100+ countries around the globe, we take "international" to a whole new level. With a talented creative team made up of music supervisors and researchers from all corners of the globe, they have come together to curate a selection of their favorite artists to celebrate this International Music Day.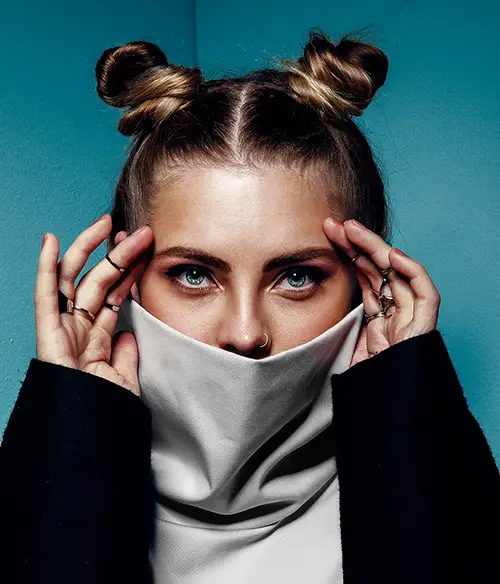 IDA GLOMNES
Originating from Norway, Mood Music Supervisor Ida Glomnes shows her appreciation for Scandinavian music and Danish group Phlake:
"One of the fastest rising acts to come out of Denmark, the "bedroom pop" sound of Phlake has now started to get international recognition. Made up of vocalist Mads Bo and producer Jonathan Elkær, I love the quality of their music and how they play around with elements of different genres and instruments whilst keeping their soulful signature sound."
2min by Phlake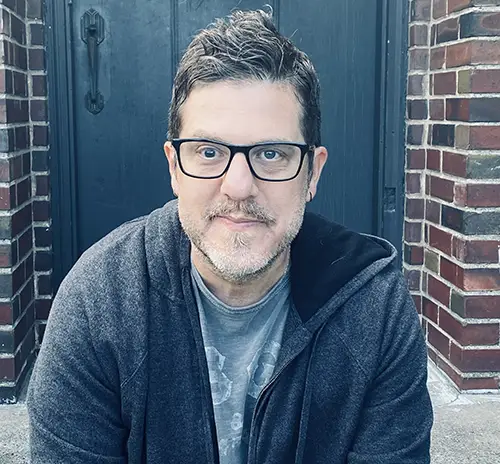 ALEX ESPINOSA
Growing up in a Mexican household, Music Supervisor Alex Espinosa was raised listening to all types of Latin music. He has chosen to celebrate Venezuelan born multi-instrumentalist Ulises Hadjis this International Music Day:
"Ulises first made waves in 2012 when he was nominated for a Latin Grammy as 'Best New Artist.' He has since collaborated with talents such as Jose Luis Pardo, Gepe and Hello Seahorse to name a few. Now based in Mexico and pursuing a postgraduate degree in communications, his latest release 'Errores En El Extranjero' on Cosmica Records showcases Ulises' singer/songwriter prowess.
One of the things that strikes me about this artist in particular is his willingness to learn multiple instruments to play on his own albums!"
Obvio by Ulises Hadjis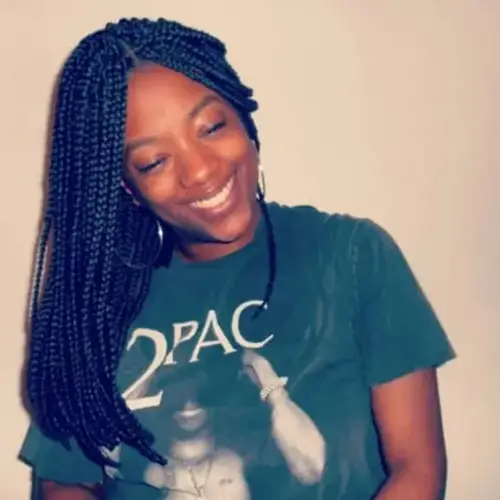 ALIZÉ BRIVAL
Music Supervisor Alizé Brival from France shares her thoughts on artist CHÉRI:
"One of this year's most promising French artists is CHÉRI. Their latest song "Pour te toucher", makes for a fierce anthem of self love with its undeniable beat and bold, electro-pop sounds. With the release of their EP of the same title, CHÉRI is proving that attention to details, visuals, and sounds all go hand in hand. Mixing influences from Spanish, electrop, pop and French music, their music is much bigger than France and ready for the world! I chose to celebrate CHÉRI this International Music Day because I was touched by their artistry, finding them to be elegant, sexy and limitless and a testimony to the fact that French music can cross borders and touch everybody without having to fit a standard."
Pour Te Toucher by CHÉRI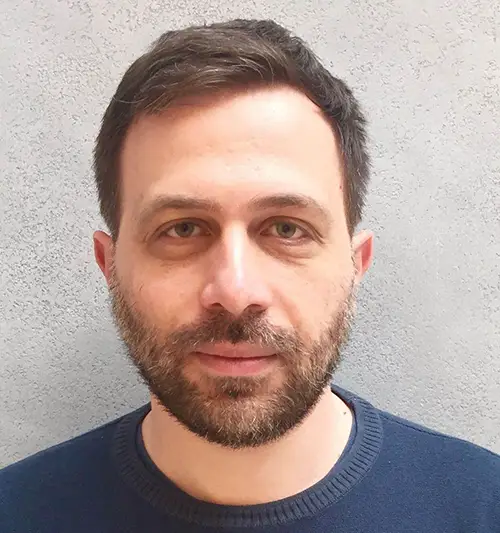 DANIELE LAMA
Mood Music Supervisor Daniele Lama shows his recognition for fellow Italians Nu Genea:
"Nu Genea are a Neapolitan duo formed by Massimo Di Lena and Lucio Aquilina. Their latest album, "Bar Mediterraneo", is an exhilarating mix of sun-kissed funk-disco grooves and cosmic sounds, a contamination of music genres and languages (Neapolitan, French, Tunisian dialect).
I love how they managed to merge acoustic instruments (including some generally associated with "traditional" music, like the Ney flute and the mandolin), voices and synthesizers, into an unique musical blend, which is somehow both timeless and modern."
Marechià (feat. Célia Kameni) by Nu Genea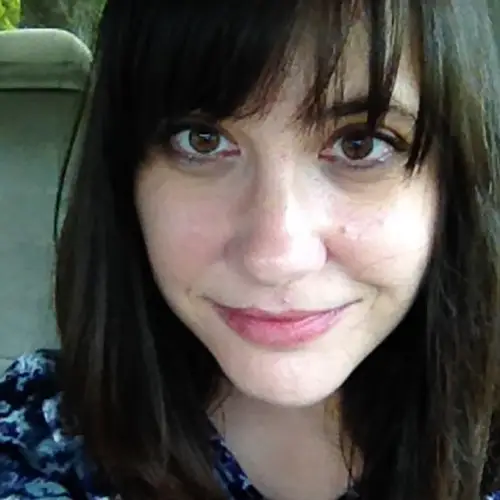 AMY FRISHKEY
Texan born Music Supervisor Amy Frishkey shows her appreciation for Brazilian singer-songwriter and multi-instrumentalist Rodrigo Amarante:
"Amarante's second solo album 'Drama' uses dreamy musical impressionism to express love for the feminine, realized through lush instrumentation and longing vocals. The album is a response to his father ritually shaving his head as a child to induct him into manhood, at which point he was supposed to reject "drama" and an appreciation for beauty. Amarante reclaims these qualities with Portuguese and English-language songs drenched in the moonlight of life shining through the darkness of self and societal expectations.
It is a privilege to be able to highlight a border-crossing artist with such an affecting sound and message."
Um Milhão by Rodrigo Amarante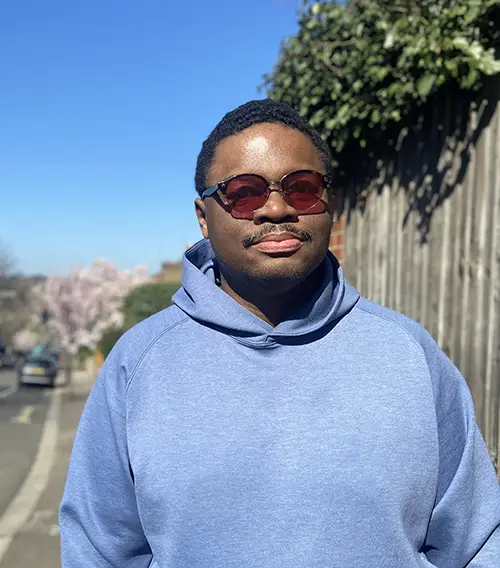 INIE BANIGO
Paying homage to his Nigerian heritage, Mood Music Supervisor Inie Banigo applauds up-and-coming artist, Oxlade:
"Part of Nigeria's growing ALTE scene, Oxlade really broke out with his performance on the youtube show COLORS. Often a place for new and emerging artists, COLORS is now host to a growing international audience. With over 18 million views, his performance has won over fans across the globe. I'm looking forward to him becoming a big global star along the lines of Burna Boy, Wizkid, CKay and Davido."
KU LO SA by Oxlade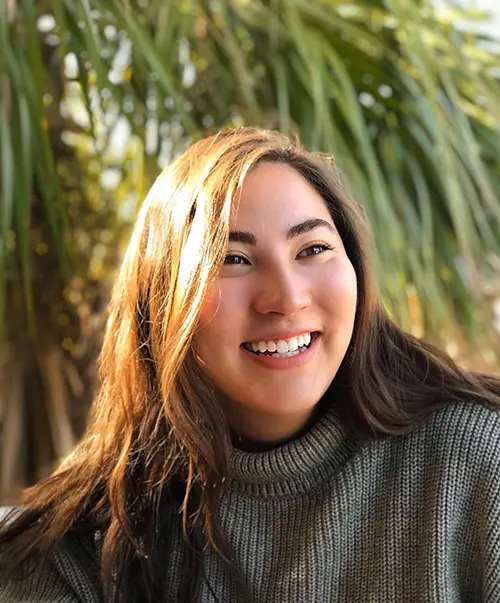 MOLLY CHEN
Music Researcher Molly Chen, from Iowa, USA celebrates MICHELLE:
"NYC's MICHELLE is actually a collective of six talented artists that first virtually came together in 2018 to work on a summer project, not having ever even met in person until the day of their first show. In a way, I think that their organic formation is part of what makes them so genuinely good and distinct – there is no one leader of the group, and everyone brings their unique background, interests, and inspirations into the mix. The result has been described as indie pop, funk, and r&b and skillfully balances fun with emotional depth. Plus, the four vocalists just sound amazing together."
MESS U MADE by MICHELLE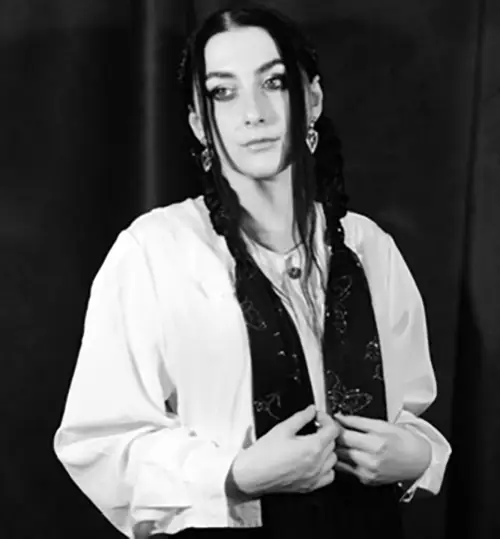 RACHEL JAQUES
Born and raised in the UK, Associate Music Supervisor Rachel Jaques praises the sounds of Issy Wood:
"Based in London, Issy Wood is a visual artist, painter and musician who has exhibited her art globally. Since going independent from a deal with Sony, Wood recently released her latest LP 'My Body Your Choice', where she blends her low and lush vocals with a unique grungy electro-pop sound. Listening to her new record, which handles themes of angst, heartbreak, and personal relationships was so refreshing. The overall sound of this record summoned up nostalgic energy of some of my personal favorite UK based indie female electropop of the 2000's but still maintained a fresh sonic quality unique to Wood. This, paired with her expressive and honest approach to her lyrics really resonated with me."
Both by Issy Wood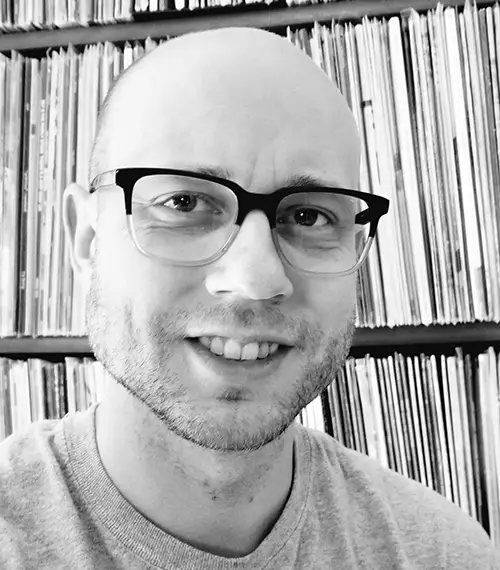 JUSTIN MAIN
Music Supervisor Justin Main, from Michigan USA, highlights Tuareg guitarist and songwriter Mdou Moctar:
"Moctar first appeared on the mind blowing 'Music from Saharan Cellphones' compilation in 2011. Since then, he's created an expansive body of work that channels traditional West African music, electrified psychedelia and, occasionally, lo-fi beats. There's always a hypnotic desert groove running through his music that anchors it all and makes him a totally individual artist.
To me, his extraordinary sound is one thing, but it's his ability to write music that speaks to universal concepts as well as the modern African experience that makes him such an important voice in International Music."
Afrique Victime by Mdou Moctar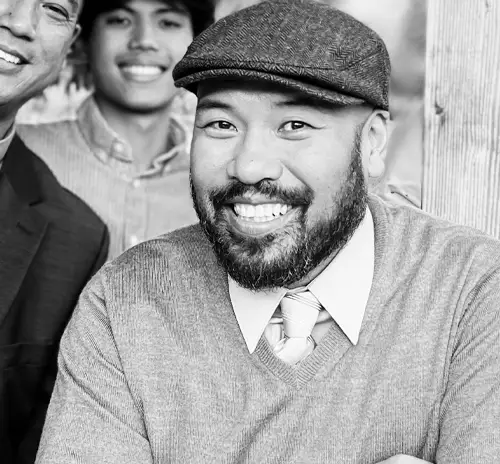 CHRIS ROBLES
Music Supervisor, Chris Robles, based out of Seattle, Washington USA, spotlights Filipino-American singer/songwriter June Marieezy, also known as ((( O ))).
"June Marieezy was born in Dallas, TX, but decided to move to the Philippines where she could discover her Filipino roots (along with her husband FKJ, who is a musician from France). Her unpronounceable name, ((( O ))), symbolizes her energetic presence and creativity. Beginning in 2019, snippets of material called "moondrops," were released every full moon. And a "sundrop" – or album – is due on her birthday, August 27th, annually for the next 12 years. Her music is experiential and laid-back with R&B/Soul and ambient, electronic influences.
Being a Filipino-American myself and here in the states, October is recognized as Filipino-American History Month. Featuring a fellow Filipino-American with a cool story behind her art felt appropriate (aside from also just being a fan of her music!)"
Omw by ((( O )))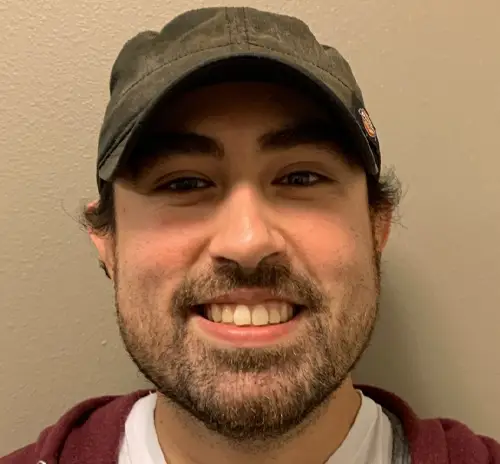 RUBEN LIRA
Ruben Lira, Music Supervisor from Seattle, Washington USA features artist Ivy Sole, noted as a Philadelphia base from North Carolina.
"Ivy Sole has been putting out music for years, but seems to still be underground. Only now, does it seem Ivy Sole is gaining the recognition deserved. This music will not only stick with you, it will educate you. I love the blend of jazz and hip hop with powerful lyrics. The tones of the songs are enchanting while the beats are steady. The songs have an honesty not always heard in mainstream, but should be heard.
The most recent release Candid goes back and forth between modern R&B, pop and rap. The songs carry through various challenges faced and show the ebb and flow of the emotions felt throughout. The songs are meant to challenge your mindset while feeling the vibe as you become spellbound with the music."
Reincarnate by Ivy Sole