ENGAGE THE SENSES

SELL MORE
Welcome guests with the inviting aroma of freshly baked cookies. Attract shoppers with the fresh, clean scent of citrus. Soothe patients with a hint of lavender. No matter your industry or your audience, scent can play a subtle, yet significant role in transforming perceptions and completing an experience for maximum effect.
Leverage scent marketing to maximize the customer experience and create lasting connections.
"THE SENSE OF SMELL HELPS US RESPOND TO THOSE WE MEET, CAN INFLUENCE OUR MOOD, HOW LONG WE STAY IN A ROOM, WHO WE TALK TO AND WHO WE WANT TO SEE AGAIN."
– SENSE OF SMELL INSTITUTE
Our sense of smell is the strongest of the five senses and the one most tied to memory and emotion
75% of all emotions are generated by scent
We are 100 times more likely to remember something we smell over something we see, hear or touch
There is a 40% improvement in mood after being exposed to pleasant scents
PUT SCENT TO WORK FOR YOU
Scent is used by savvy marketers to create specific impressions, evoke certain moods or influence buying behavior. How will you achieve success with your scent marketing solution?
Ambient. Complete the in-store experience with a background fragrance that reinforces the way customers perceive your brand.
Billboard. Promote sales of specific products and draw customers to targeted areas of your store.
Thematic. Promote seasonal items and highlight a unique theme.
Signature. Work with the scent marketing professionals at Mood to create a custom fragrance that fully captures the essence of your brand.
SCENT DELIVERY MADE SIMPLE
Choose from no-mess delivery options for individual zones or cover large areas with HVAC scent diffusers. No matter the size of your space or your specific need, we have the right delivery option for you.
Our systems are designed specifically for business, helping you avoid the hassles associated with candles and plug-ins. No need for frequent replacements – and no dealing with the liability of an open flame.
More than 2,400 existing fragrances to ensure the right option for your business
Custom scent design and development
The most advanced scent diffusers available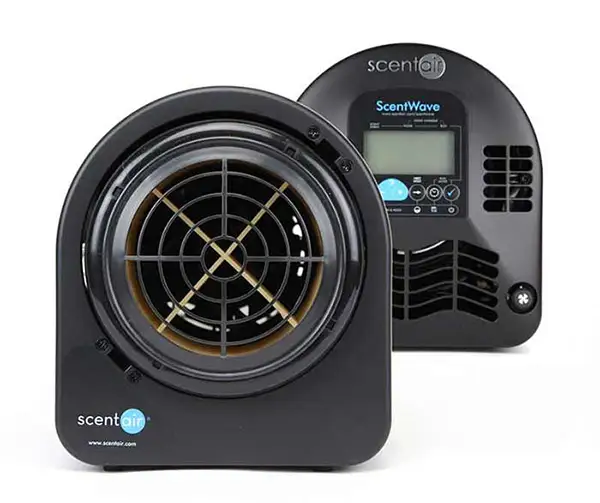 CONNECT WITH US
Elevate your Customer Experience through the power of Scent Solutions.