PEACE OF MIND
Welcome to the new normal.
Customers, patients and employees are more concerned than ever before about the safety and sanitization measures a business puts into place to assure a positive experience. Welcome to the "new normal," where the issues of cleanliness and safety are primary factors when considering where to shop, where to eat, where to be entertained, where to seek healthcare services, where to gather safely or how to travel.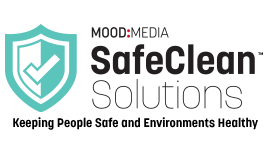 Mood's SafeClean Solutions provide germicidal protection and advanced cleaning offerings for a safer environment for all.
Whether it's mobile units, timer controlled, continuous or air sanitization UV lighting solutions that eliminate germs, bacteria and viruses; LED lighting that provides continuous sterilization in high traffic areas; electrochemically activated cleaning solutions; Ti02 coating applications; or health monitoring systems to ensure your guests and employees are well as they enter your business, Mood's SafeClean Solutions create a safer environment and sense of well-being.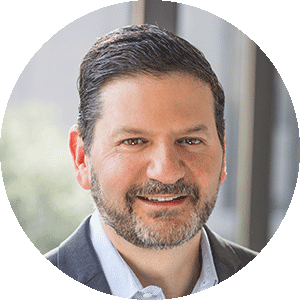 "SafeClean solutions are more than a powerful way to sanitize an environment. When patients, guests and customers know that you're leveraging this technology to maximize their safety, you establish a higher level of trust and comfort that reflects positively on your brand and contributes to the overall quality of the Customer Experience."
– David Hoodis
Mood Media CEO
Mood SafeClean Solutions are custom designed for a wide range of applications.
Healthcare
Restaurant
Education
Hospitality
Child Care
Transportation Hubs
Retail
Nursing Homes
Cruise Ships
Commercial Offices
Entertainment Venues
HVAC & Water Systems
INDUSTRY-LEADING PARTNERSHIPS

ELECTROSTATIC SPRAYING SOLUTIONS
Electrostatic Spraying creates charged disinfectant micro-particles that get to the hard to reach places where germs thrive and multiply and creates a pristine baseline to implement all solutions.
Deep Clean and Disinfect with more even and complete coverage
Schedule a one-time or recurring disinfecting service
Disinfectant / Antimicrobial Coating Solutions
Scientifically developed state-of-the-art coating solutions, including Ti02 applications, contain a novel compound that adheres to surfaces and provides a protective shield against germs, bacteria and viruses.
Treat and protect a wide variety of coated surfaces up to 12 months
Reduce cost and frequency of traditional disinfectant cleaning
Triggered by normal light waves and highly activated by LED and UV light
Antimicrobial LED Continuous Protection Solutions
Antimicrobial LED lighting continuously creates an inhospitable environment for bacteria, fungi, yeast and mold to grow and spread on surfaces.
Meets international standards for continuous and unrestricted use around people and animals
Continuously cleans the environment
Shield against germs and bacteria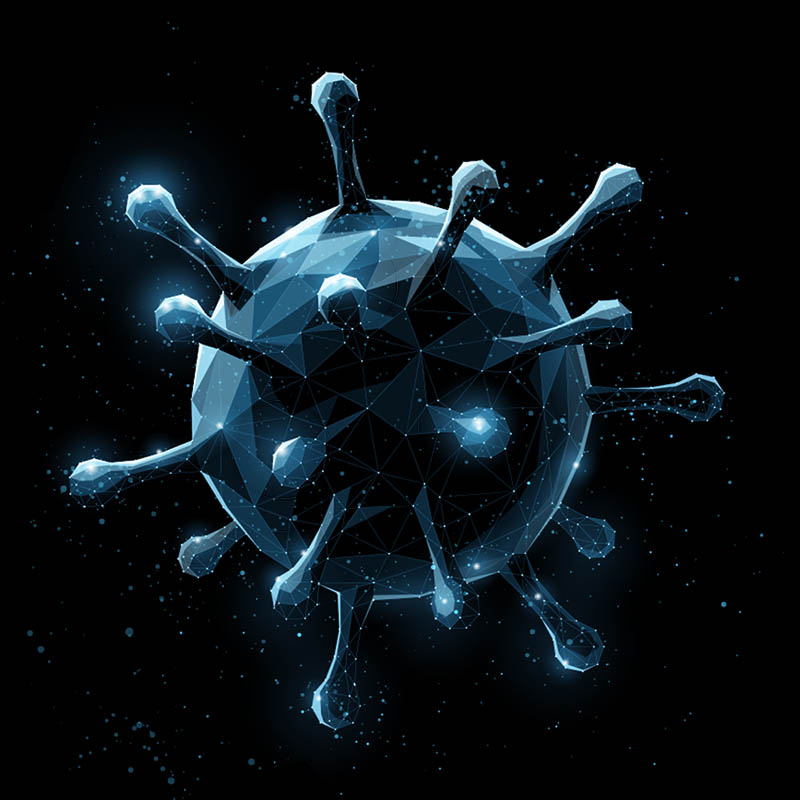 UV LIGHT DISINFECTION AND GERM MITIGATION SURFACE & AIR SOLUTIONS
UV light inactivates dangerous microbes by destroying their ability to reproduce.
Help prevent the spread of bacteria, viruses, mold, fungi and more
Controlled and continuous solution options available
Include fully automated, full-spectrum UV light disinfection solution as well as a Far-UVC light solution that inactivates dangerous microorganisms while remaining safe for human exposure
UV entrance portals
UV air troffers for suspended and circulating germ and virus mitigation
HEALTH MONITORING SYSTEMS
Ensure the safety of employees and customers with point-of-entry screening. Contactless temperature scanning, hand sanitization stations, and more to help you ensure a healthy environment.
Build trust and convenience with a fast, easy and non-intrusive experience
Hand sanitization stations
Branded content messaging solutions
Preventative maintenance programs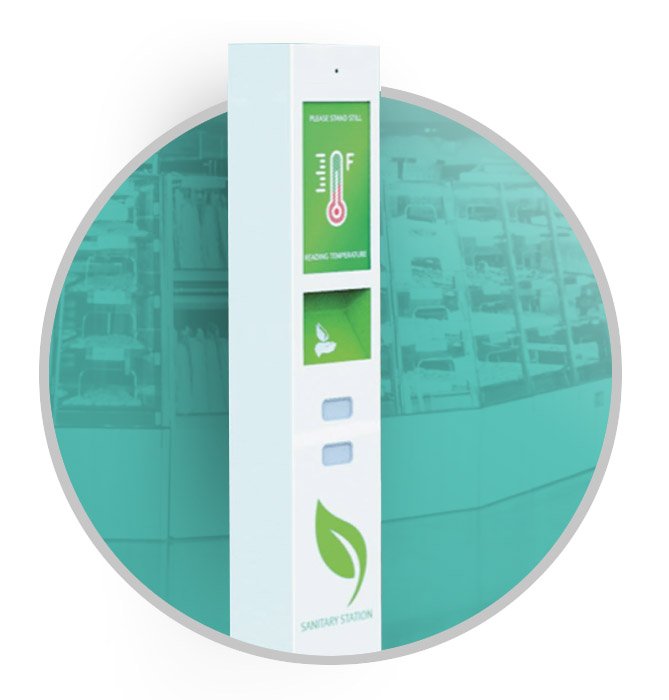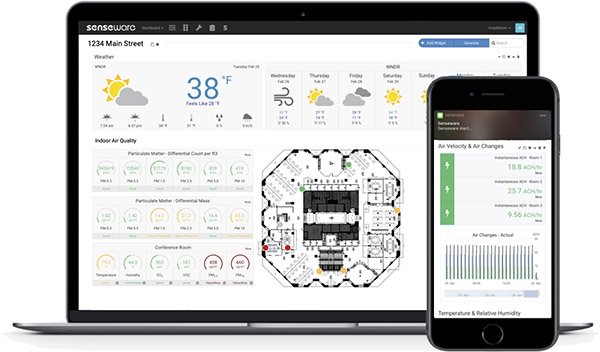 SENSEWARE MONITORING SYSTEM
Senseware is a commercial-grade air quality monitoring solution. Through the use of more than a dozen sensors, Senseware monitors, measures and reports the levels of all pathogens within the cubic airspace of an area.
If a harmful level of a pathogen is detected, Senseware will automatically send real-time alerts to notify key stakeholders and client personnel. This solution works hand-in-hand with our full suite of SafeClean offerings, providing clients with further assurance of the effectiveness of their safety and sanitization efforts.
Easy to use
Intuitive mobile-friendly interface for remote management
Real-time & rule-based email and text alerts
Automated report scheduling
Secure and reliable technology
SAFETY, ASSURANCE & YOUR CUSTOMER EXPERIENCE:
5 KEYS
Safety and assurance are core elements of today's Customer Experience. Learn the essentials you need to build trust and lasting customer loyalty.
CONTACT US TODAY
Establish trust and create a safer sanitized experience for all.