Quick service restaurants (QSR) are light years ahead of the minimal variety, low-quality "fast food" franchises of the '70s and '80s. The QSR sector today serves up a wide variety of fresh, delicious foods made to customer order, typically delivered in two minutes or less.
In the QSR sector, it's all about expectations. With 21st century customers always on the move, quick -service brands today are judged on every detail. Expectations are high — service in seconds, a familiar menu and an overall experience that delivers the sights and sounds customers associate with that brand. For all 50 of the top QSR brands in more than 60,000 restaurants across the globe, Mood QSR technology ensures the world's most recognized brands meet customer expectations.
In addition to the latest drive-thru systems and cost-effective drive-thru maintenance solutions, Mood focuses on the latest QSR technology trends to create the specific customer experience top brands are looking for:
Personalized Branded Short Form TV (Mood TV) – Mood TV is Mood Media's new in-store private television network. Mood TV offers highly customizable programming, bringing together the best attributes of digital signage with short-form broadcast television programming designed and adapted for use in the retail environment. Clients receive access to a giant library of content from the major networks such as ABC, NBC, CBS, FOX, A&E and more. Mood TV clients are also using the new technology for advertising job openings, sharing information about local community activities, and improving training by scheduling employee-related content during off hours.
Mobile Technology – With mobile technology you can engage customers with custom content and special offers while collecting valuable data using Mood's new location-based services. Mood leads the shift in Experience Design from passive consumer experiences to technology-enabled, engagement-driven experiences. Presence™, Mood's innovative "digital watermark" technology, works together with our media player and your sound system to send an inaudible signal detected by a customer's mobile device. With Presence, you can build personal connections with your customers through smartphones and other mobile devices by taking advantage of innovative QSR solutions like Social Mix.
To learn more about today's impressive range of QSR technology options, contact the experts at Mood Media today.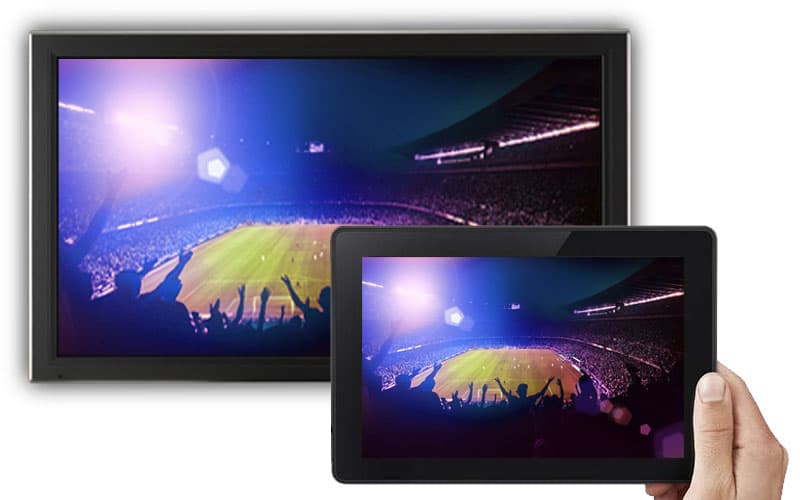 Download the full whitepaper
CONNECT WITH US
Leverage the power of Mood's Solutions. Contact us today to get started.