ABOUT
PORCELANOSA
With more than 970 establishments all over the world and a distribution network that continues to expand on a daily basis in cities such as New York, London, Paris and Milan, PORCELANOSA Group uses its luxury showrooms to establish the presence of this leading ceramic tiles and bathroom and kitchen equipment brand across all five continents.
CASE STUDY SUMMARY
Custom playlist across all sites worldwide
Bespoke scent solution, exclusive to the brand
Music and scent solution installed at the 27th edition of the Porcelanosa Group's International Exhibition of Global Architecture and Interior Design
OBJECTIVE
PORCELANOSA were ready to go one step further in creating a cohesive sensory experience across its stores, with the aim of transmitting the essence of the luxury brand through music and scent; elements which allow customers to fully immerse themselves in the world of PORCELANOSA.
Porcelanosa had a very clear starting requirement: to work with a supplier based in Spain but one with a global reach who could offer total control over the service provided. Mood Media was contracted to implement a fully self-managed and customised music and scent solution.
With plans to grow significantly in the coming years across the globe, PORCELANOSA Group is also encouraging their franchisees to incorporate these same Mood sensorial solutions within all showrooms.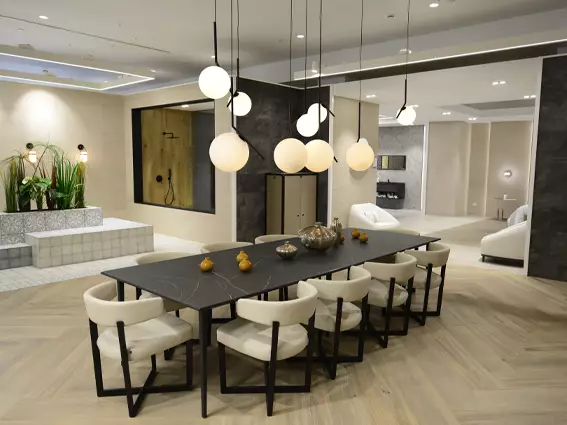 MUSIC
To better reflect the image of luxury and quality of the PORCELANOSA brand in its stores, Mood Media's music designers created a custom playlist based on the values of the brand and its customers.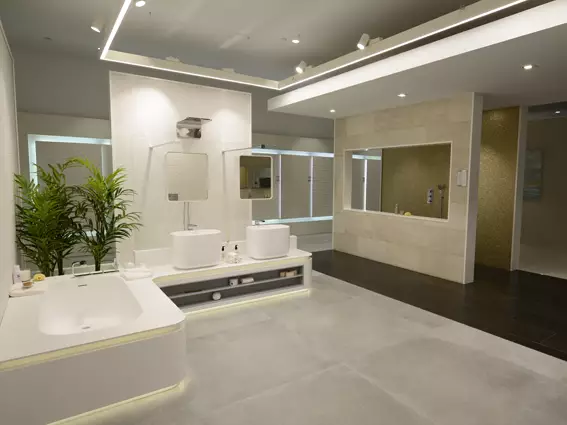 SCENT
The Mood team also created a fully customised scent solution, diffusing the exclusive fragrance throughout the store to evoke an air of luxury without impairing the aesthetics of the space.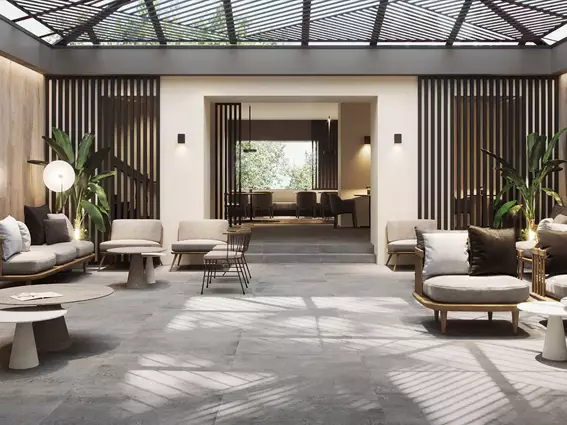 INTERNATIONAL EXHIBITION OF GLOBAL ARCHITECTURE AND INTERIOR DESIGN
Mood Media was invited to create a fully immersive sensory experience in the Urbatek XTONE area at the 27th edition of the PORCELANOSA Group's International Exhibition of Global Architecture and Interior Design. The innovative and limitless features of this range came to life in the form of a labyrinth journey which took more than 12,000 visitors through 14 different rooms, all connected under the key theme of nature.
Concepts of sustainability and energy efficiency dominated the exhibition and the four elements of matter: fire, earth, water and air were embodied by Mood through a careful selection of scents and sounds that provided a unique sensory experience along the route. The sound of a river, rain falling on the earth, footsteps in the leaves of a forest, the crackling of a fire, as well as the scent of wood, leather and dunes, were used to elevate the customer experience to a universe of heightened sensations and imagination.
CONNECT WITH US
Elevate your Customer Experience through the power of Mood's Solutions.