Best
Music Streaming Service
To create the ultimate Customer Experience, the sound of your business needs to be completely in tune with your brand. Read further to understand what a music streaming service is, how it can affect your customers, and how to determine the right music provider for your business.
Music Streaming Services
Before we can determine the best music streaming service, we have to know what a music streaming service is in the first place.
A music for business streaming service is a specialized type of music streaming platform designed specifically for commercial use. It offers businesses a legal and convenient way to play music in their establishments, such as retail stores, restaurants, hotels, offices, and other public spaces.
Unlike personal music streaming services that cater to individual listeners, music for business streaming services provide curated playlists and music selections that are suitable for creating a pleasant and engaging ambiance within a commercial environment. These services take into account factors like the type of business, target audience, and brand identity to offer music that enhances the overall customer experience and aligns with the business's image.
Music for business streaming services often come with features that cater to the unique needs of commercial establishments, such as:
Licensing and Legal Compliance: These services ensure that the music played in commercial settings complies with copyright laws and licensing requirements. They acquire the necessary public performance rights, so businesses don't have to worry about legal issues related to music usage.
Customizable Playlists and Scheduling:
Businesses can create customized playlists or select predefined playlists tailored to their industry or customer demographics. Additionally, some services allow businesses to schedule different music for different times of the day or specific events.
Brand Integration: Music for business streaming services often offer tools for integrating the business's branding or promotional messages with the music being played, reinforcing the business's identity and marketing efforts.
Control and Reporting: Business owners or managers can control the music and volume remotely across multiple locations, and they may also have access to reporting and analytics to understand customer behavior and engagement.
By using a music for business streaming service, commercial establishments can create a pleasant and inviting atmosphere, boost customer satisfaction, and potentially increase the time customers spend in the establishment, positively impacting sales and brand loyalty.
The Stats Behind the Sounds
One study shows us that 83% of shoppers in the US say they like hearing music when shopping in a physical store. And that number jumps all the way to 91% among those 18-24.
But, keep in mind – it's not just about playing any kind of music. You have to play the right music for both your business and the consumer.
57% of customers stated they will disengage from shopping with a brand that uses "unfitting" music or music that's played too loudly.
What Is The
Best Music Streaming Service?
A Tailored Experience for Your Brand
So what is the best music streaming service? Well, the best streaming service is one that will represent who you are as a brand. A streaming service that will provide your business music that resonates with your customers by shaping their perceptions, motivating their behavior, and driving business results.
After all, your brand deserves to have a soundtrack that reflects its soul.
That's why the best music streaming for your brand, is Mood Media.
Mood Media's music streaming service allows you to handpick every note, beat, and melody to craft a one-of-a-kind auditory experience. From hip cafes to elegant boutiques, your business will resonate with customers, creating unforgettable memories with every visit.
Our music streaming service is designed to take your customer experience to new heights. With Mood Harmony – the Brand Experience Platform™, you have the power to curate personalized playlists that resonate with your brand's essence. Let the rhythm of your business be the heart of your success.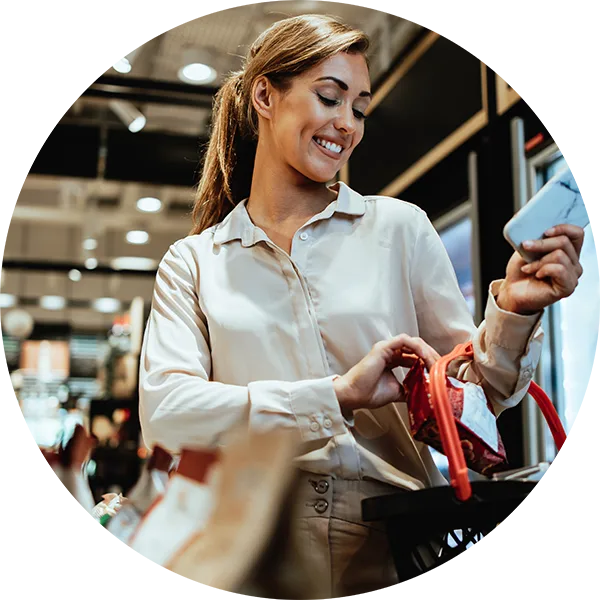 Maximum Reliability
Secure, reliable technology with minimal internet bandwidth usage and seamless playback.
Intuitive All-in-one Software Platform
Centralized & mobile-friendly content management system – no need for multiple vendors or multiple logins.
Global Support and Proactive Monitoring
We can help with physical hardware installation, provide maintenance and offer a global support network for quick resolutions.
Best Music Streaming Service
With Mood Harmony at your fingertips, you'll have access to a vast library of tunes across various genres, all ad-free and fully-licensed, setting the stage for an unforgettable ambiance that keeps customers coming back for more.
What Music Streaming Service Has The Best Quality?
We take music quality seriously at Mood Media. Our streaming service ensures that every single beat is delivered in crystal-clear, high-fidelity sound.
To ensure that we deliver the best possible sound quality for your business, Mood partners with some of the best audio hardware manufacturers in the world.
So say goodbye to any disruptive static or low-quality tunes – with Mood Media, your customers will enjoy an immersive auditory feast that keeps them coming back for more.
Here is a list of just a few reasons why Mood Media is the best choice for your business:
Fully-Licenced Music for Business Usage
No Ads Or Interruptions
Less Repetition – No Looping Of Playlists
Filter Unwanted And Explicit Content
Create Customized Schedules
Personalized Playlists
Reliable Connection
Ability To Include Audio Messaging
Mobile Control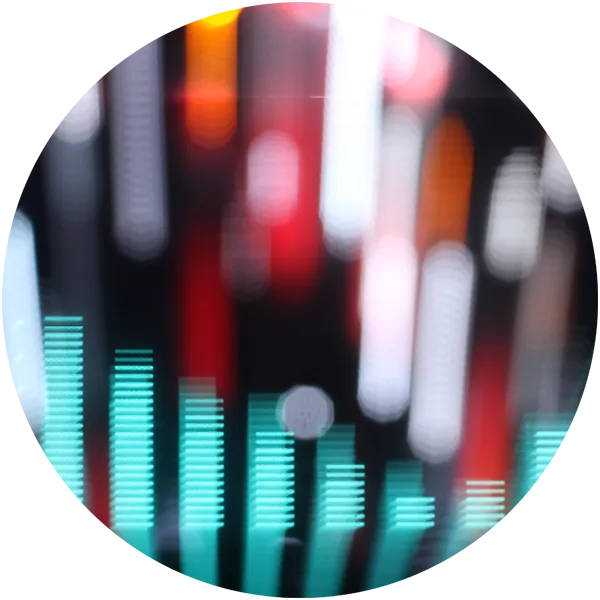 Best Streaming Music Service
Why is Mood Media the Best Streaming Music Service?
At Mood Media, we have the perfect mix of features that set us apart from the rest:
Unmatched Music for Business: Our focus on music for business ensures that your tunes are legally licensed, saving you from any off-key legal issues.
Customizable Playlists: With Mood Harmony, creating tailored playlists becomes a breeze, turning your business into a symphony of sound.
No Ads or Interruptions: Our programs are 100% ad-free, so you never worry about disrupting the flow of your music with annoying advertisements, or even worse, promoting a competitor's business.
Enhanced Customer Experience: Elevate your brand's melody and leave a lasting impression on customers with the perfect blend of music that complements your unique identity.
Which Music Streaming Service Is Best?
The best music streaming service is not just about the songs; it's about the entire experience. Mood Media combines a vast music library, user-friendly interface, and legal compliance to create the ultimate harmony for your business. Whether you want to take control or let Mood Harmony lead the way, we're here to ensure your brand's sound is pitch-perfect.