IN-STORE MEDIA SOLUTIONS FOR NATIONAL & GLOBAL BRANDS
ELEVATE YOUR BRAND
EXPERIENCE
Elevate the Customer Experience across your footprint with professionally-designed media solutions built for national and global businesses. They're backed by reliable local service, professional installation and our All-in-One Audio & Platform: Mood Harmony™.
Contact us today and see why more than 850 national and global clients rely on Mood.
SENSORY MARKETING RESEARCH
Instantly download our studies and learn how sensory marketing can make a positive impact on your bottom line.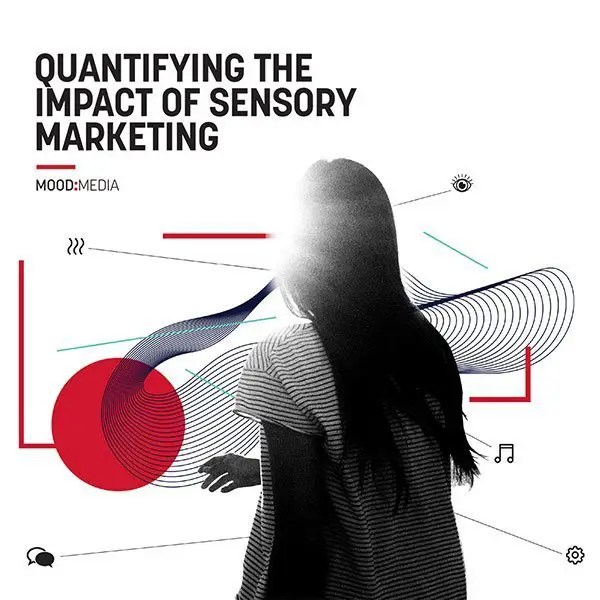 2019: Quantifying the Impact of Sensory Marketing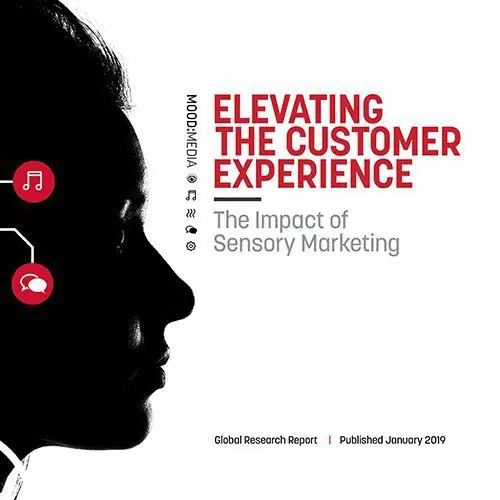 2018: The Impact of Sensory Marketing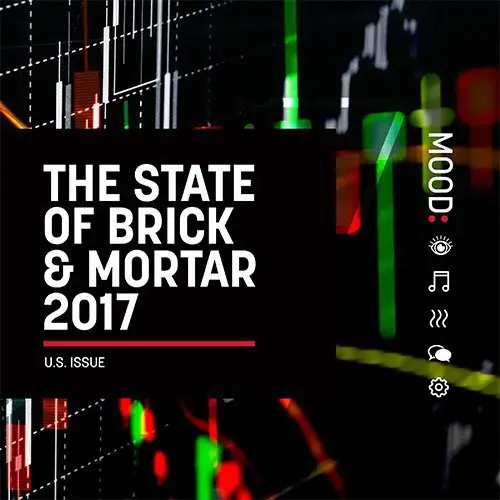 2017: The State of Brick and Mortar
SERVING ALL INDUSTRIES
We proudly serve national and global businesses from all industries. Whether you have customers, guests, patrons, patients or clients – we have the sensory marketing expertise you need to turn them into lifelong brand advocates.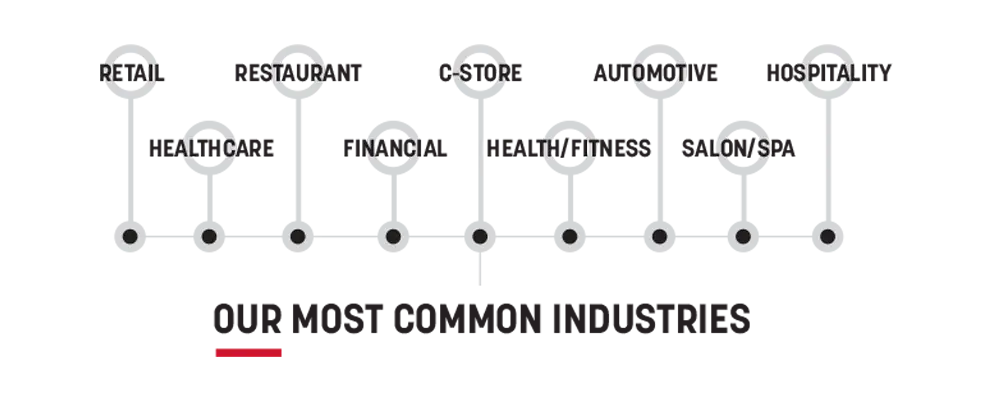 OUR PREMIER CLIENT FOOTPRINT
850+ Brands, 500,000+ locations

GLOBAL SUPPORT & PROJECT MANAGEMENT
With our global service network of local audiovisual professionals, we're able to install and support your solution anywhere in the world. Our certified project managers and technicians are highly experienced in executing large-scale rollouts, so whether you have 50 locations, 50,000 or somewhere in between, Mood has you covered.
Here are just a few of the many examples of our rollout expertise.
TRACTOR SUPPLY
Completed 1,920 installation locations in 7 weeks
PETSMART
Completed 1,457 installation locations in 8 weeks
T-MOBILE
Completed 1,807 installation locations in 11 weeks
BIG LOTS
Completed 1,274 installation locations in 12 weeks
SALLY BEAUTY
Completed 1,988 installation locations in 12 weeks
TJX
Completed 2,594 installation locations in 13 weeks
SIGHT SOLUTIONS: HARMONY DIGITAL SIGNAGE
Revolutionize the vision of your brand and engage your audience to generate significant results. Our reliable and secure online platform makes it easy to centrally manage content at the local, regional or corporate level. Solutions include:
Digital Signage & Menu Boards
Promo Screens
Video Walls
Digital Directories
Digital Shelving
Mood TV
Interactive & Touchscreen Applications
Content Creation & Management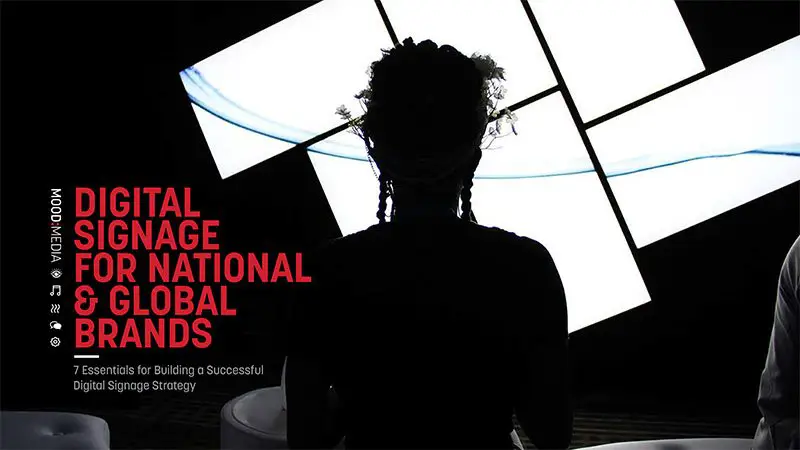 Implementing enterprise digital signage is a complex cross-functional endeavor. Understanding the critical components of success will streamline your process, mitigate risk and ensure greater ROI.
Learn the 7 Essentials for Digital Signage Success
SOUND SOLUTIONS: HARMONY MUSIC
No two brands sound exactly alike – or have the same music needs. That's why Harmony offers multiple programming options – empowering you to deliver a signature sound at any location. Whether you want to set it and forget it, take a hands-on approach or leverage a fully-customized program, Harmony has you covered with unmatched flexibility – all backed by the industry's most reliable and versatile music for business technology.
Multiple programming options
Fully-licensed and screened for business use
Online platform for fast and simple program management
All programs professionally and regularly updated
SOUND SOLUTIONS: HARMONY MESSAGING
Make the most of every opportunity and transform your brand voice into a powerful component of your customer experience. Partner with a dedicated Brand Messaging Specialist to create and implement an effective corporate messaging strategy.
Keep callers on the line with Music & Messaging On-Hold
Welcome guests and promote your products with Overhead Messaging
Choose from dozens of professional voice talents
Leverage in-house copywriting
SCENT SOLUTIONS
Scent is the strongest sense tied to memory and emotion, and its power simply can't be ignored. Create exceptional first impressions and lasting memories associated with your brand with Mood Scent Marketing solutions.
Choose from 1,600+ fragrances or create your own
No-mess delivery options for individual zones or HVAC diffusion
Cover spaces of any size
Adjustable scent duration and intensity
SYSTEMS SOLUTIONS
When it comes to audiovisual systems, national and global brands require commercial-grade equipment, experienced project management, expert advice and competitive bulk pricing to maximize their investment. Our Premier Systems team brings it all to the table –  and so much more.
High-performance solutions from Bose, Klipsch, Samsung and other industry leaders
Expert design, installation and service
Professional project management
For Mood, no project is too complex. Our capabilities include, but aren't limited to:
System evaluation and design
Integrated control systems
Conference Room AV
Digital signal processing audio systems
HD Video Systems
Sound Masking & Ambient Noise Systems
Drive-thru Systems & Maintenance
CONNECT WITH US
Elevate your Customer Experience through the power of Mood.
GLOBAL PROJECT MANAGEMENT & SUPPORT
Covering 100+ countries and every U.S. zip code, Mood has the resources to provide professional project management and global support of your entire footprint.
STRATEGIC CONSULTATIVE APPROACH
Our strategic consultative approach enables us to develop customized solutions for each of our clients. We'll work to gain a deep understanding of your brand, target clientele and business goals – helping you implement a powerful in-store experience that drives results.
DEDICATED ACCOUNT MANAGEMENT & SUPPORT
When you partner with Mood, you'll have the dedicated, daily support of a team focused on helping you execute an effective Customer Experience strategy.
UNMATCHED EXPERIENCE WITH NATIONAL & GLOBAL BRANDS
Trusted by more than 400 Premier brands, Mood understands how to fulfill the unique operational needs of clients with national and global footprints.
SINGLE-SOURCE IN-STORE MEDIA PROVIDER
Mood makes it easy and affordable to enhance the entire in-store experience, offering music, voice messaging, A/V systems, scent marketing and more. You'll consolidate vendors, mitigate risk and leverage economies of scale.
INTUITIVE CENTRALIZED CONTENT MANAGEMENT
Easily manage Music, Messaging and Digital Signage across your entire footprint with Harmony – our All-in-One Audio & Visual platform.