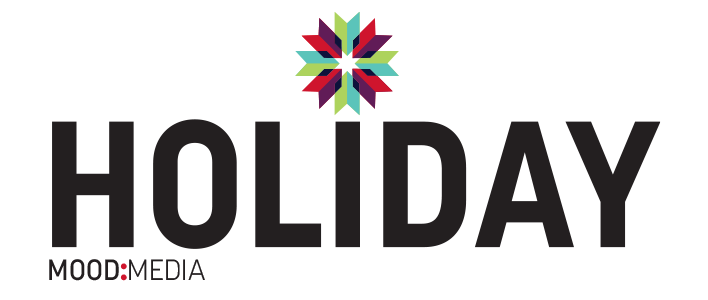 GET IN THE HOLIDAY MOOD
To create the perfect holiday experience, Mood is offering more options than ever before with exclusive and infused holiday programming available on the DBS platform*.

EXCLUSIVE & INFUSED HOLIDAY PROGRAMMING
Exclusive 100% Holiday Programs

Infused Holiday Programs Options:*




Mixes (25% Holiday Music)

Holiday Favorites (11/1/2021 – 1/7/2022)
FM1 Holiday Mix
Holiday Instrumentals (11/1/2021 – 1/7/2022)
 
Holiday Pop (11/1/2021 – 1/7/2022)
 
Viva La Navidad (11/25/2021 – 1/7/2022)
 
PREEMPTED HOLIDAY PROGRAMMING, BEGINNING NOVEMBER 26TH, RUNNING THROUGH DECEMBER 25TH
| | |
| --- | --- |
| Preempted Program | With |
| Viva Mariachi | Viva La Navidad* |
| City Lights** | Holiday Instrumentals |
* Viva La Navidad will air from 11/25/2021 – 1/7/2022
**City Lights will be pre-empted with Holiday Instrumentals from 11/1/2021 – 1/7/2022.
QUESTIONS?
*Legacy Digital Broadcast Satellite platform provided by Muzak, LLC.
IMPORTANT: 

If you have not made your holiday selections or scheduled your holiday programming, please complete the following form by October 1st and our Holiday Team will be glad to assist.*

* Depending on your account change fees may apply.
* Required
*The six digit number can be found on the sticker located on the back or bottom of your receiver (first character may be a letter or a number). Be careful not to disconnect wiring when lifting or adjusting your receiver as it could cause the receiver to disconnect.